Activity Details
It's goal time! Take control of a soccer team — using Tynker's block code — and play BYJU'S Coding Cup, a soccer-themed game and programming competition.

Shoot, pass, tackle, and score as your team climbs the leaderboard. Earn personalized coding certificates and a chance to win fabulous soccer-themed prizes. Solve puzzles to learn the basics, then compete against coders worldwide. While playing, students explore conditional logic and other programming concepts to write smarter players — and win!

Free Activity Resources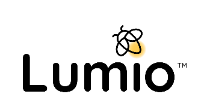 Lumio Lesson: Teach with this fun, interactive lesson for students. Access Lesson
Training Webinar: Learn how to use Coding Cup in the classroom. Register Here
Kahoot! Quizzes: Warm up with quick quizzes on soccer and coding. Play Now
CodeLab LIVE: Find strategies at our show for students & teachers. Register Here
Teacher Notes
Hour of Code™ students learn to use basic programming concepts such as sequencing, conditional logic, and more while playing this soccer-themed game. Students will apply their own strategies to compete with other players locally or worldwide.
Standards
CSTA: 1B-AP-11, 1B-AP-12, 1B-AP-14, 2-AP-13, 2-AP-16, 2-AP-17, 3A-AP-17, 3A-AP-19, 3B-AP-11
CS CA: 3-5.AP.10, 3-5.AP.13, 3-5.AP.14, 3-5.AP.17, 6-8.AP.13, 6-8.AP.16, 6-8.AP.17, 9-12.AP.12, 9-12.AP.16
ISTE: 1.1.c, 1.4.d, 1.5.c, 1.6.b
Get Started in 5 Minutes
50+ tutorials for Grade K-12
Progress tracking (needs classroom setup)
Student metrics & certificates (needs classroom setup)
Lesson guides & answer keys
Marketing materials
| | |
| --- | --- |
| Grades | 3-12 |
| Programming language | Tynker Blocks |
| Experience | Beginner |
| Activity type | Self-led Tutorial |
| Length | 60 mins |
| Languages | English |
More Hour of Code Activities