Coding eBooks
Power up your Tynker coding skills
with maximum creativity and fun!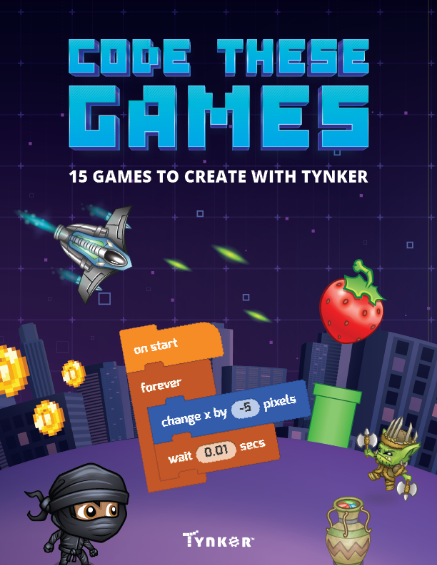 Code These Games
Kids will learn how to code 15 complete arcade games using easy step-by-step tutorials with all the visual assets, animations, and sounds for games like Soarin' Strawberry, Cupcake Clicker, and Star Runner.
Learn more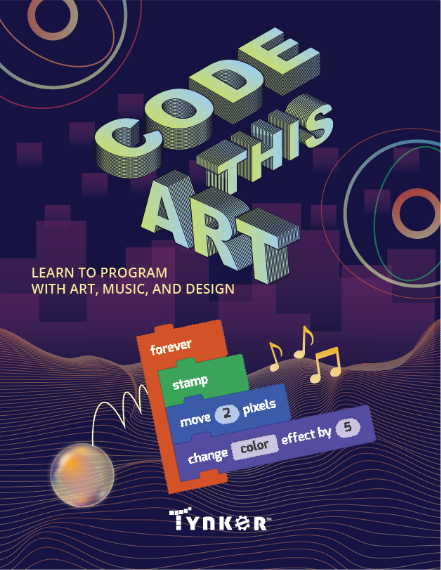 Code This Art
Create your own Art—with Code! This book shows you how to make an animated greeting card, generate your own poems, use our pen and physics blocks to make colorful abstract art, and much more!
Learn more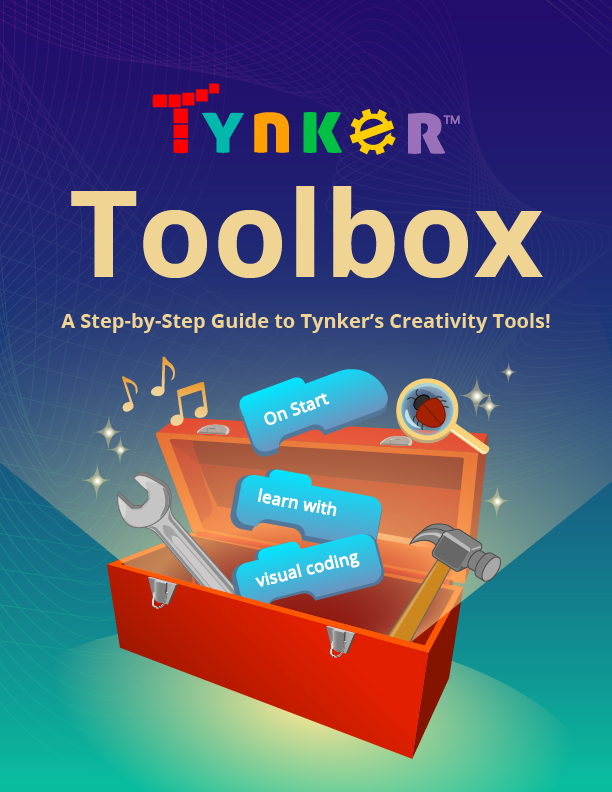 Tynker Toolbox
A series of tips, tricks, and shortcuts using Tynker's wide range of creativity tools to make coding faster and more productive. Topics like augmented reality, physics, fonts, and pen drawing are explained in a practical approach with lots of quick and simple examples to try.
Coming soon...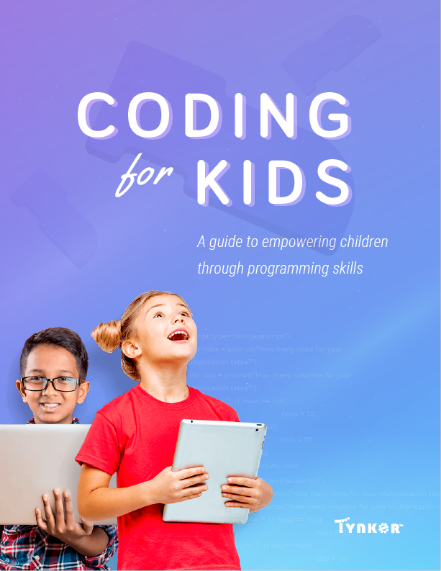 Coding for Kids
Learning to code is a must-have in today's digital society, a life changing journey which will give your child the tools to express their creativity while developing essential critical thinking and problem-solving skills.
Learn more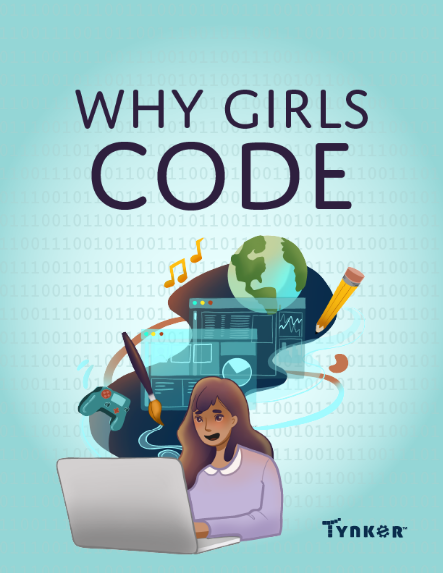 Why Girls Code
Women have played a pivotal role throughout the history of computer science. Find out how girls are using code to make a positive impact on today's world.
Learn more