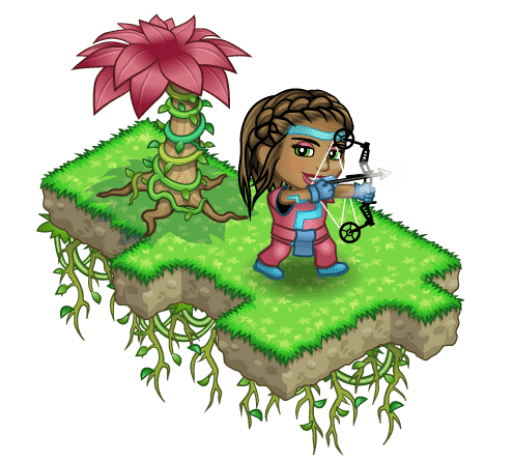 Over 10 Million Parents and Teachers choose Tynker
The #1 coding platform for kids
Develop critical 21st century skills
Learning to code helps kids build critical skills such as math, writing, creativity, and confidence. With Tynker, kids can also develop qualities like perseverance and organization while exploring thousands of fun coding activities tailored to their interests.
Empower kids to become Makers
With Tynker's revolutionary approach, kids learn to code using visual code blocks that are fun, easy, and empowers them to create anything they can imagine. Kids have made and shared over 20 million projects across the globe creating a safe and collaborative Tynker Community.
Establish a pathway to coding confidence!
We have over 2,000 award-winning courses for different ages, skill levels, and interests. Each course comes with a built-in tutor that fosters self-paced and hands-on learning. This approach motivates kids to grow their skills and seamlessly transition to more advanced programming like Javascript and Python.
Track your child's progress
Create a parent account to access your own personal dashboard.
We offer automatic assessments through our built-in quizzes and share out regular progress reports. In addition, parents can use their personal dashboards to learn more about how their kids are learning and growing with Tynker: specific skills acquired, awards and certificates earned, coding activities and/or courses completed.
The Tynker Approach™
Kids learn on their own with a built-in tutor and hands on approach that individualizes the learning experience.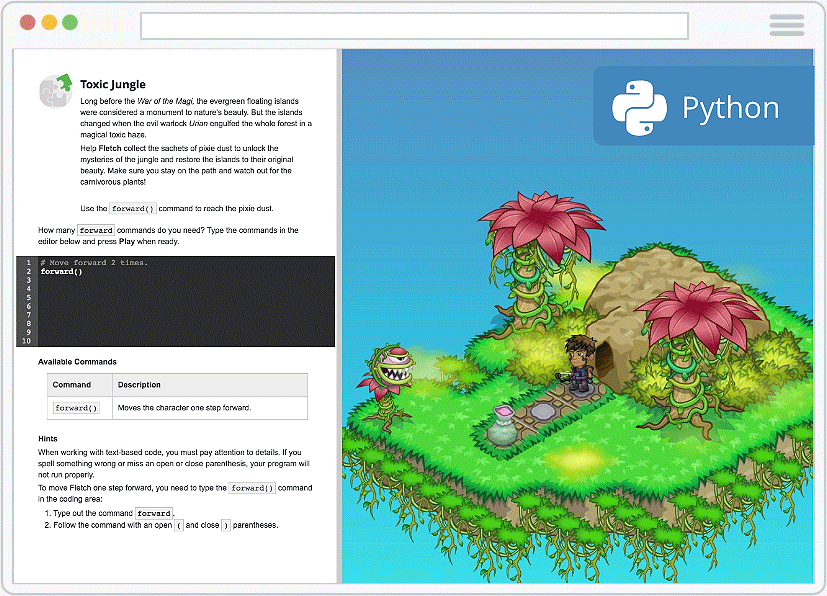 Guided learning
Kids learn on their own with a guided, hands-on approach that individualizes the learning experience.
Built-in tutor
Tutorials give step-by-step instructions that teach how to apply coding concepts so kids can complete projects without frustration.
Free play mode
After completing a tutorial, kids can experiment with what they've built to help them apply the concepts they've learned.
Step-by-step success
Lessons are designed to motivate kids to keep advancing their skills by leading them down a path to earning cool new badges.
Limitless creativity
Kids can quickly build whatever they imagine with our suite of intuitive creativity tools.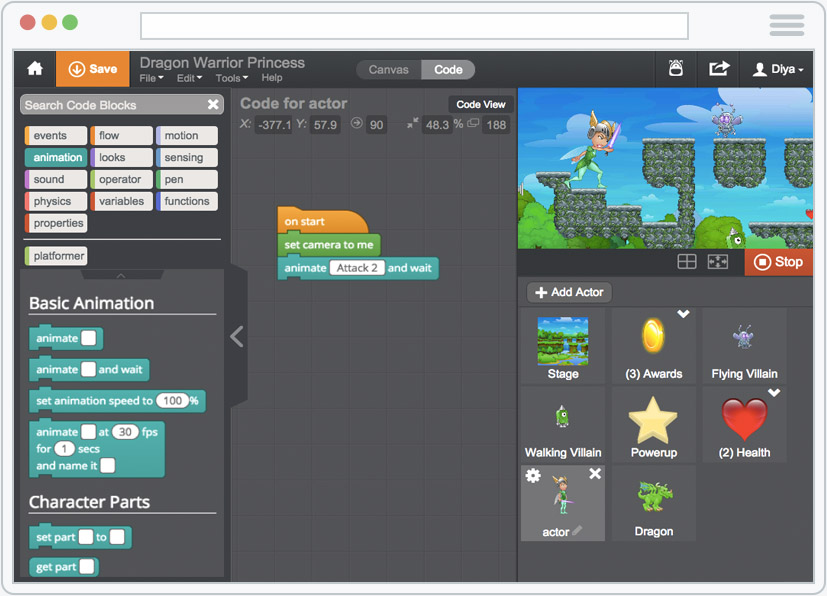 Independent game building
Kids receive a prompt and create games and projects based on the step-by-step instructions provided.
DIY Projects
Kids apply what they've learned and build their own unique games.
Easy to use
Drag-and-drop interface makes building games really easy. With over 200 visual blocks that snap into programs, kids can build even the most complex games with ease.
I like to code because I can program my own things, and I can create the games that I want! It's really hard to do it in other programs, but in Tynker I can do it! It's easy!
He's having fun and learning at the same time. You can't ask for much more than that!
Get started today in 3 easy steps
1. Enter your email  ●  2. Enter a password  ●  3. Create your free account