Some text from Minecraft Wiki used under Creative Commons Attribution-Share Alike License 3.0
Flowers
| | |
| --- | --- |
| First Appearance | 0.0.20 |
| Type of Block | Plant; Non-Solid Block |
| Stackable? | Yes |
| Data Values | Hex: 25 Dec: 37 |
| First Appearance | 0.0.20 |
| Type of Block | Plant; Non-Solid Block |
| Stackable? | Yes |
| Data Values | Hex: AFx4 Dec: 175x4 |
| First Appearance | Pocket Edition 0.8.0 |
| Type of Block | Plant; Nonsolid Block |
| Stackable? | Yes |
| First Appearance | 1.7, 0.9.0 (PE), TU31 (Consoles) |
| Type of Block | Plant; Non-Solid Block |
| Stackable? | Yes (Max 64) |
| Data Values | Hex: AF Dec: 175 |
| First Appearance | 1.7, 0.9.0 (PE), TU31 (Consoles) |
| Type of Block | Plant; Non-Solid Block |
| Stackable? | Yes (Max 64) |
| Data Values | Hex: AFx1 Dec: 175x1 |
| Luminosity | No |
| Transparency | Yes |
| First Appearance | 1.7, 0.9.0 (PE), TU31 (Consoles) |
| Type of Block | Plant; Non-Solid Block |
| Stackable? | Yes (Max 64) |
| Data Values | Hex: AFx5 Dec: 175x5 |
| First Appearance | 1.7, TU31 (Consoles), 0.9.0 (PE) |
| Type of Block | Plant; Non-Solid Block |
| Stackable? | Yes (Max 64) |
| Data Values | Hex: 26x4-7 Dec: 38x4-7 |
| First Appearance | 1.7, TU31 (Consoles), 0.9.0 (PE) |
| Type of Block | Plant; Non-Solid Block |
| Stackable? | Yes (Max 64) |
| Data Values | Hex: 26 Dec: 38 |
| Stackable | Yes (64) |
| Luminosity | No |
| Transparency | Yes |
| Available In | 1.7, 0.9.0 (PE), TU31 (Consoles) |
| Type of Block | Flower |
| Stackable | YEs, 64 |
| Affected by Physics | Yes |
| Luminosity | No |
| Transparency | Yes |
Overview
Flowers can be used for decoration, but are also a necessary ingredient in crafting certain Dyes . The dyes from some flowers can be used to modify the color of wool , Sheep , Hardened Clay , or glass . These modified blocks are great for decoration .
While they can be planted on grass and dirt , flowers cannot be cultivated like Trees , sugar cane , or other crops, but can occasionally spawn when bonemeal is used to generate patches of tall grass . They appear to spawn randomly in clusters on grass blocks. There are several different species of flowers, some of which are outlined in the sections below. In addition, flowers of certain types can come in a variety of different colors.
Behavior
To survive, flowers must be planted on a grass or dirt block that either does not have a block any altitude above it to obstruct sun/moonlight , or is lit with at least a light level of 8. If neither of these conditions exist, the flower will quickly pop out. This attribute allows flowers to be used in the creation of light-sensitive mechanisms.
Even in a biome covered with snow , flowers will generate naturally on dirt blocks with grass, despite the adjoining dirt blocks being covered with snow.
There are several types of two-block tall flower (i.e. Sunflower). Unlike other flowers, these are not regenerated with bonemeal. They can, however, be "grown" be using bonemeal on the flower itself. This will create a replica of the flower for use without worrying about running out.
Flower Species
Note: As of Update 1.7.2, Roses have been removed. All Roses will transform into Poppies when the update is applied.
Trivia
On SMP, placing a flower on a stone block with a layer of snow on top would result in the flower being planted normally. This was fixed in 1.5.
Due to the nature of their spawning algorithm, it is possible (but relatively rare) to find naturally-spawned flowers in lava caverns.
In 1.8, a map generation glitch made it impossible to find red flowers without using Bone Meal. This has been fixed in 1.9.
In the pirate language, a rose is called "lady's flower.".
In Minecraft Java Edition , when flowers are placed on other objects other than dirt, they will disappear. Similarly, this happens to mushrooms as well.
In Minecraft Java Edition, flowers can also be glitched to float in mid-air, seen by the game as one block beside another block.
In Minecraft Pocket Edition Lite, when digging up a Cyan Flower, it will provide a drop that when collected, will just vanish. You can only place these in the full version. This same effect happens with wood .
Because new updates are not added to any PlayStation 3 game discs, Flowers introduced in 1.7, like the Sunflower, are not found in such copies until updated, and roses can be found until then.
Mod Minecraft with Tynker!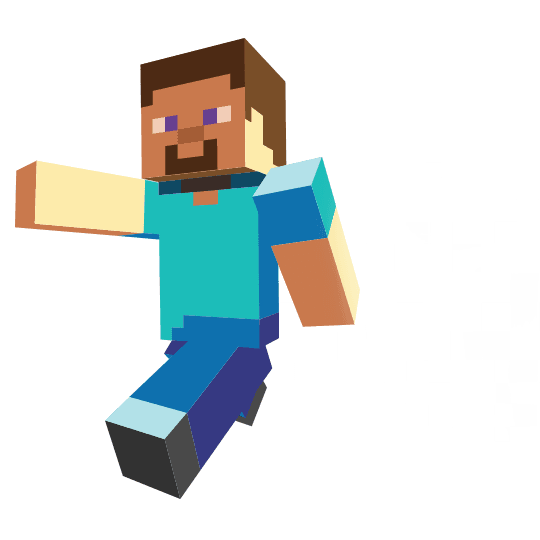 Sign Up for Free
Get your own private Minecraft server!

Play minigames with friends!

Create skins, items, blocks, and mobs!

Remix mods and share with the community!