Tynker Coding App For Tablets
Learn to code by building apps and games, making art, modding Minecraft, even controling robots and drones —with 1,000+ activities!




All these apps are included with a Tynker Subscription
View plans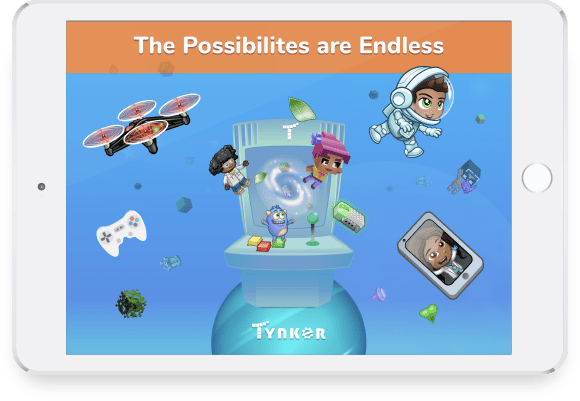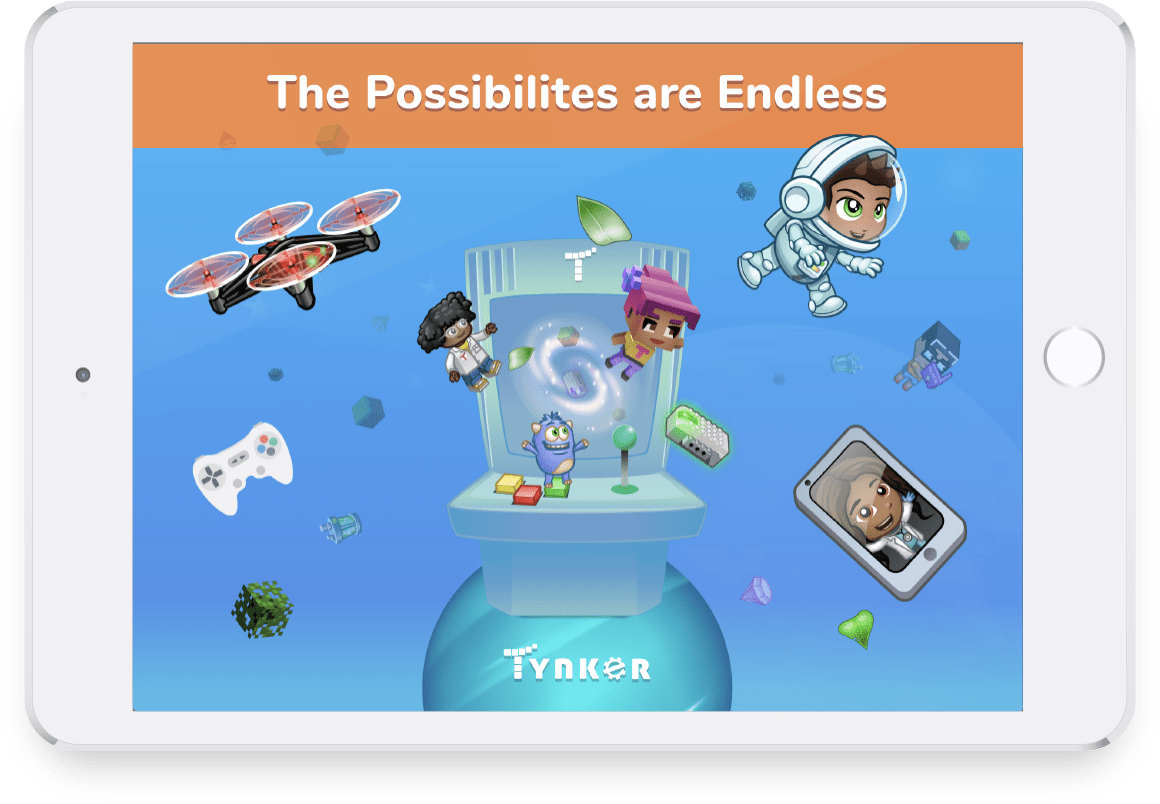 Tynker for Tablets
Tynker's mobile app lets you learn coding basics on iPads.
Learn to code by solving puzzles
Build games, stories, and interactive animations
Fly drones, control robots, and program connected toys
Work offline without Internet access
Download the App



* Tynker's online courses and lessons are not supported on tablets. They require a separate online subscription and can only be accessed from a desktop or laptop computer.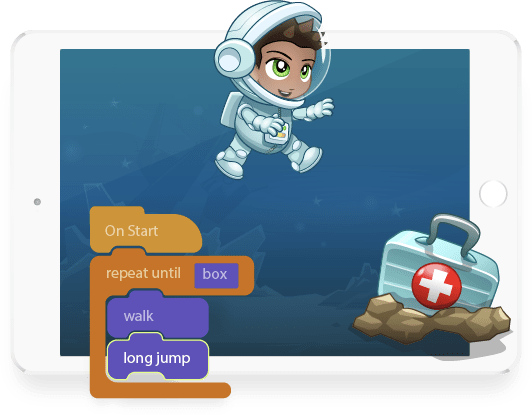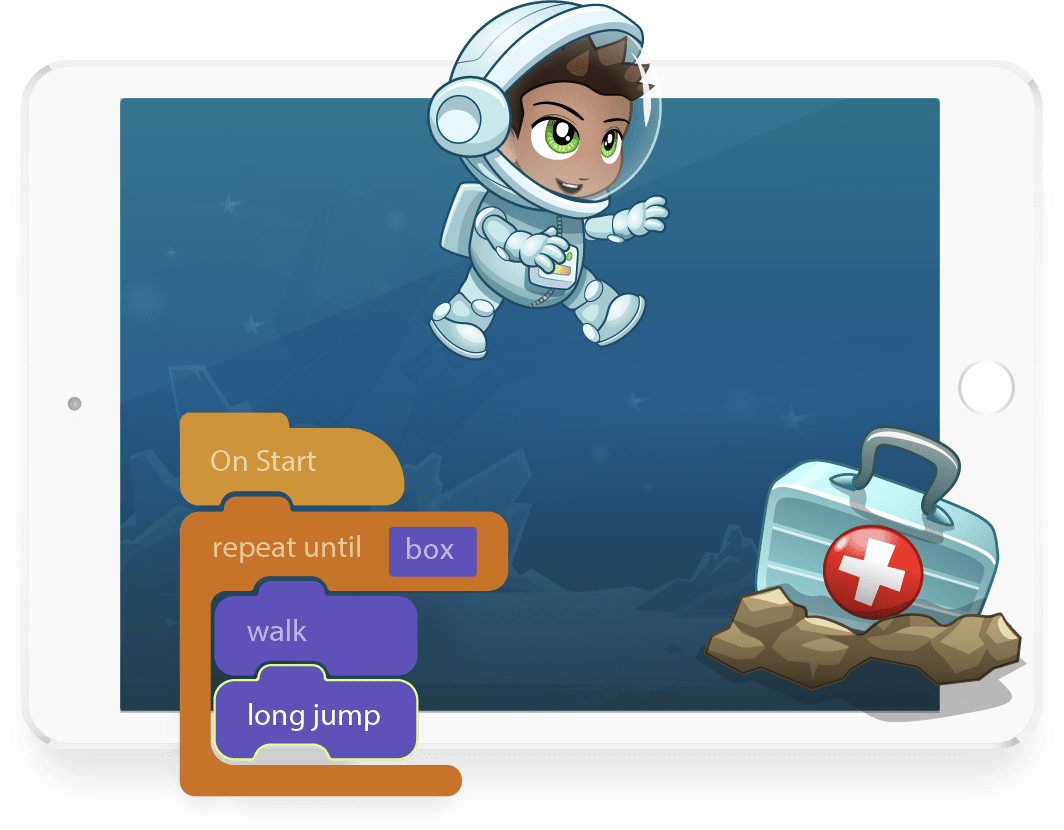 16 Coding Courses. Over 1,000 Challenges!
Space Cadet - Apply conditional logic to lead your astronaut to their moon base.
Dragon Journey - Create functions and subroutines to lead your dragon through the forest.
Crystal Clash - Cast spells, collect power-ups, and defeat enemies as you battle in a multiplayer game with friends.
Many more courses - Learn to code with 16 courses including Cannon Crasher and Star Runner. Program micro:bits, drones, LEGO WeDo, and more!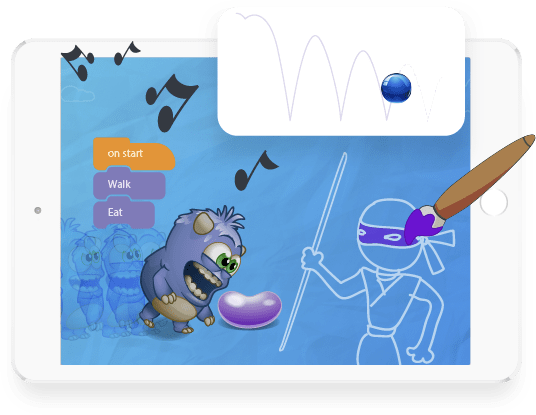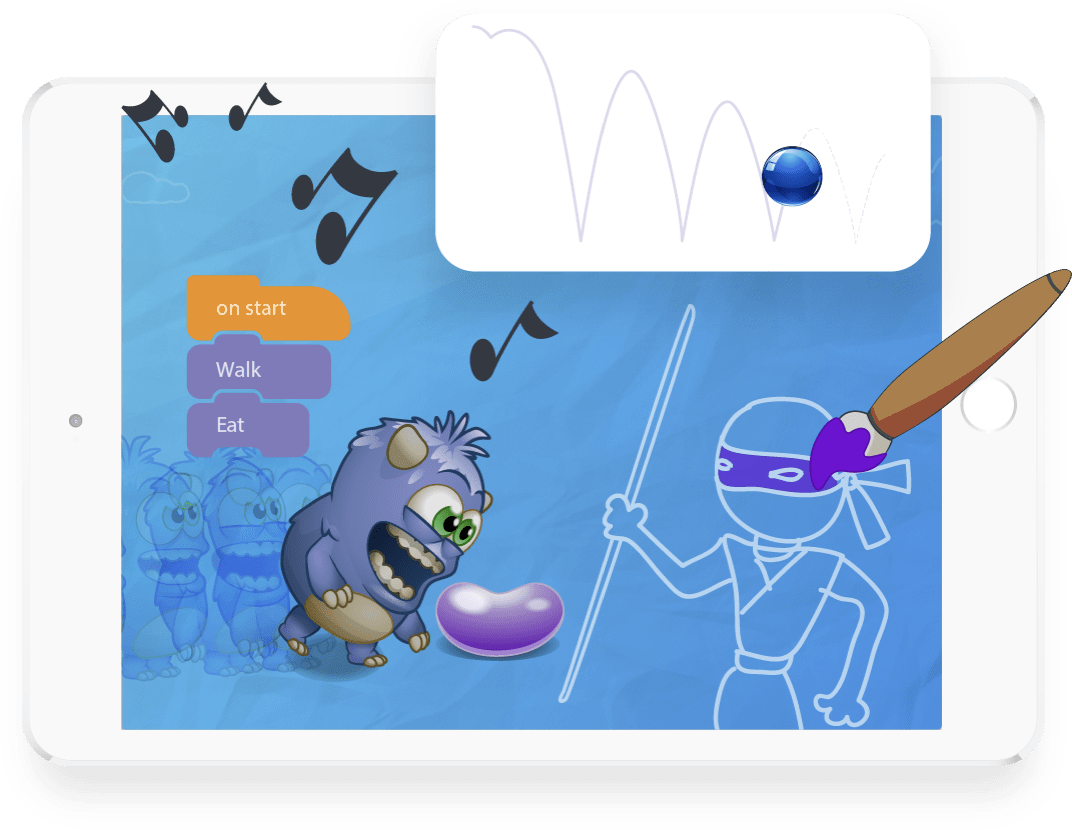 New! Learn with Tutorials and Templates
150+ Interactive Tutorials and Templates
Learn coding with interactive tutorials and get inspired to create unlimited games and projects to share and play with friends.
Game Kits - Build your own arcade, platformer, and physics games
Storytelling - Write stories, comics, jokes, riddles, quizzes, and more
Animation - Learn stop motion animation or use our character creation engine
Physics - Launch bouncing penguins, program zero gravity, and fire cannons
Drawing - Program math art, kaleidoscopes, or your own art studio app
Music - Program musical notes and drum beats to play any song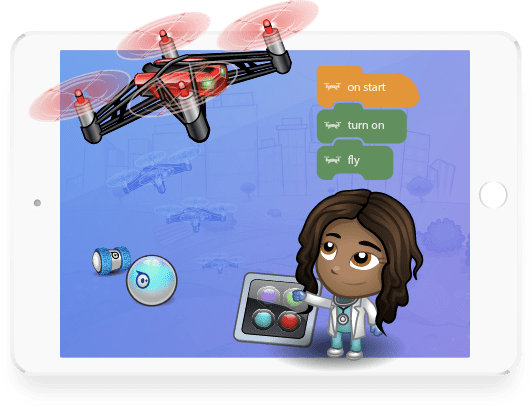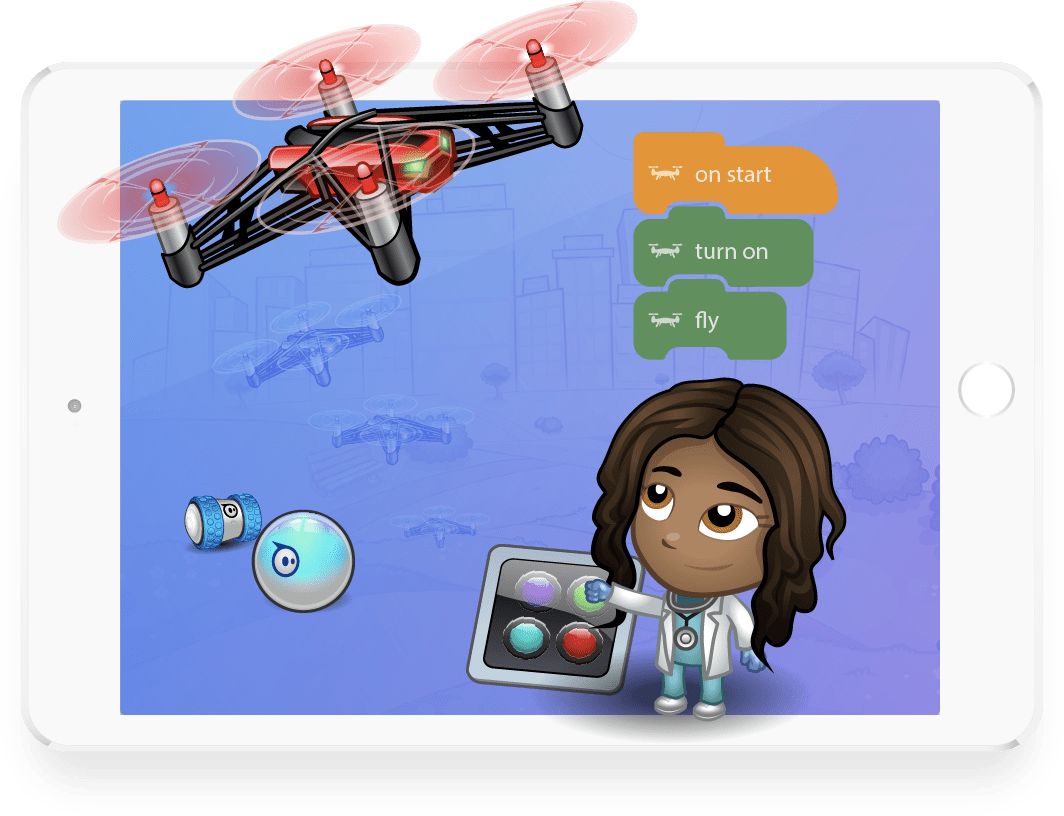 Program robots, drones, micro:bits, and more—with Code!
Use code blocks to control connected toys, including drones and robots. Learn to code using the "Crash Course" puzzle set, then make a remote control for your drone. Support for the following devices is included:
Parrot drones
micro:bit
Philips Hue and Lux personal lighting systems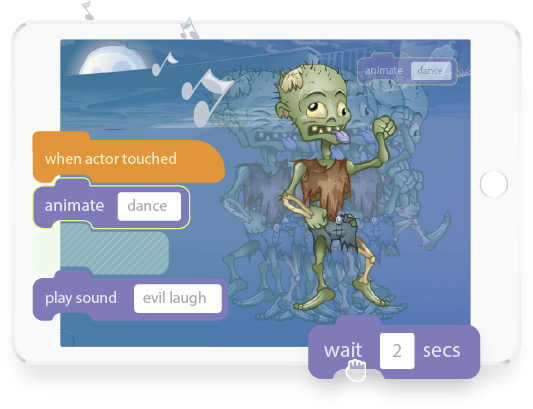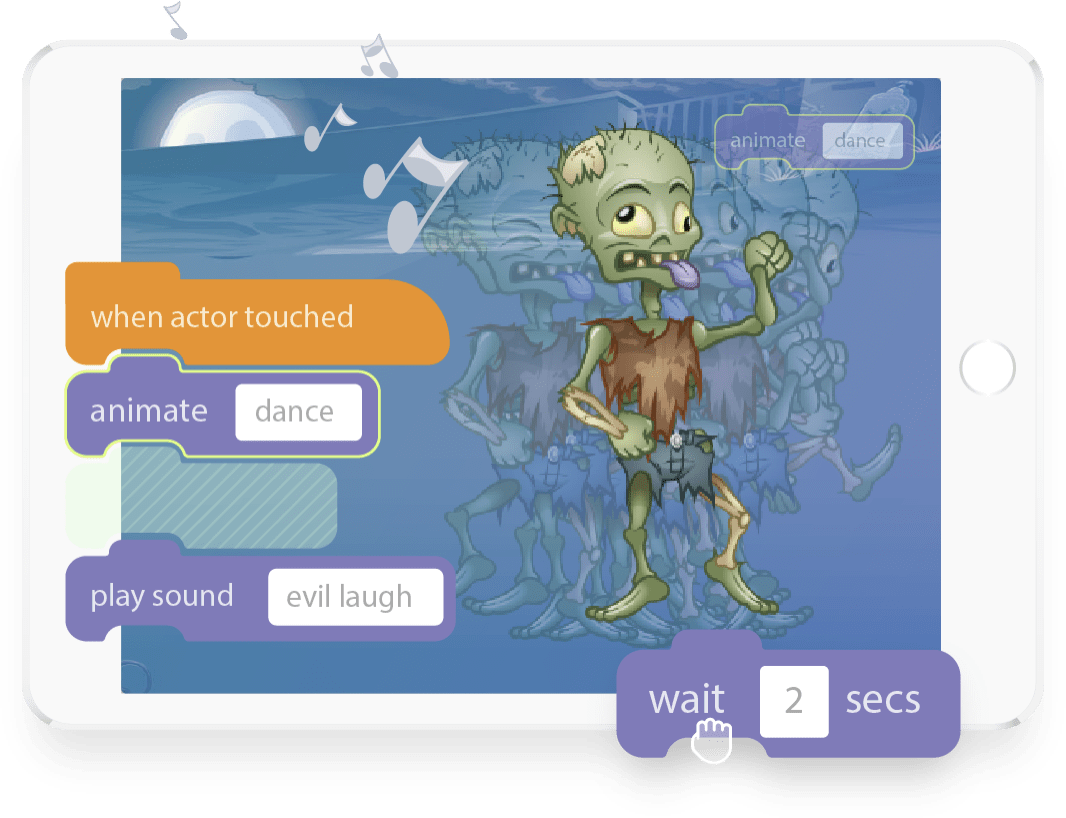 Build Your Own Games—with Code
Full featured workshop allows you to create games and apps quickly using drag-and-drop programming, then play them with friends on tablets or the web.
Create games and apps quickly using drag-and-drop programming, then play them with friends on tablets or the web.
Drag-and-drop visual programming
Design and use millions of animated characters
Experiment with physics, use native tilt controls, draw math art, make music, and more!
Educator Features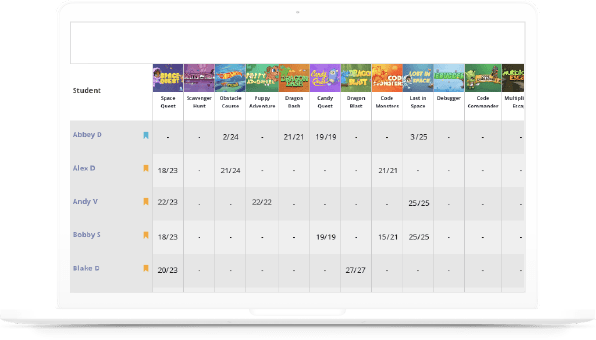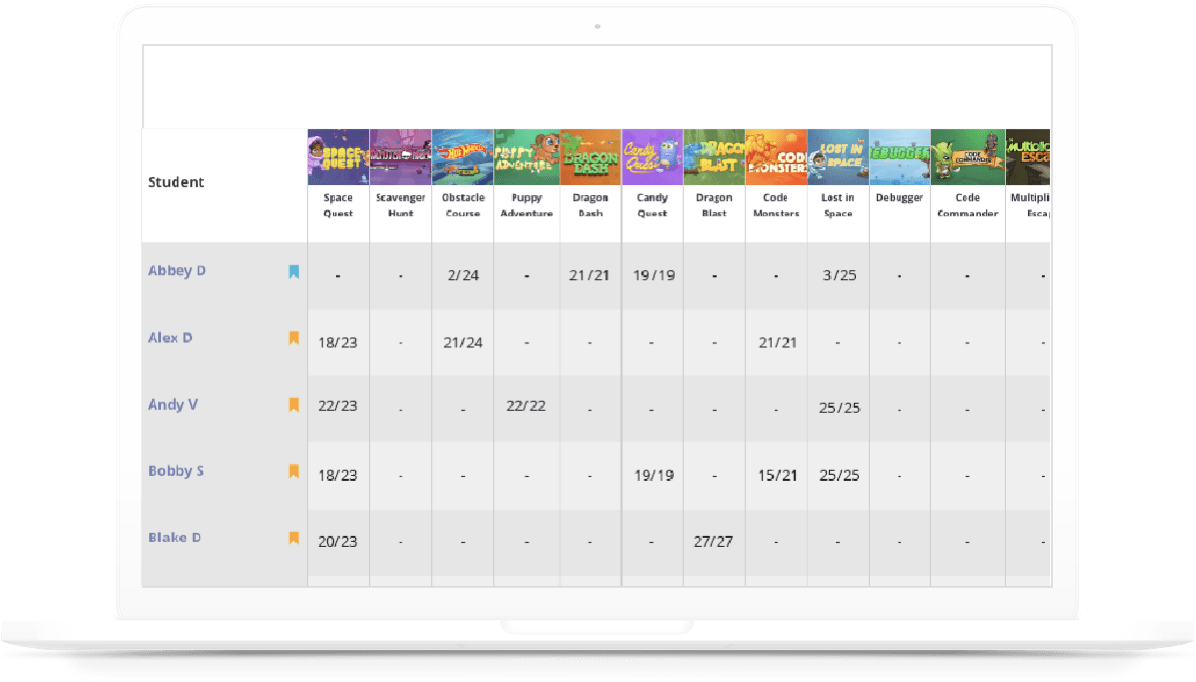 Multi-user support - Students can sign in to the Tynker App on any tablet and continue where they left off using their online account.
Sync Across Mobile & Desktop - Students can seamlessly access projects from web or mobile devices.
The following require a free Tynker educator account and are accessible only through a desktop web browser.
Classroom Management - Teachers can create classrooms and unlimited student accounts.
Review Student Projects - Teachers can review mobile student projects.
Share Class Showcase - Teachers can create and publish a class showcase by selecting the best student projects.
* Tynker online courses and lesson plans require an online classroom or school subscription.
Awards & Mentions
Parents' Choice Gold Award
Featured by Apple in Education, Kids & Best New Apps
Featured by Google in Education
Editor's Choice, Children's Technology Review
Rated 5 Stars for Engagement, Common Sense Media
Academics' Choice Award
Rated "Best for 8-14" by USA Today
Award of Excellence from Strictly Mobile