Tynker Live Classes: Unlocking the Power of Coding for Kids
Explore a world where your child's creativity meets coding. In our live 1:1 classes, they'll craft, code, and conquer Minecraft, all under our expert guidance.
Book a Class
Why Tynker Live?
Accelerate your child's coding with Tynker's expert guidance for personalized growth.
Personalized Learning
Get individualized coding instruction to help
your child learn effectively.
Learn Through Play
Turn the love for Minecraft into invaluable
coding prowess — learn 3X faster with us!
Expert Mentorship
Learn with Minecraft experts invested
in your child's success.
Beginner

Minecraft Modding: Sandsville Sorcerer

Embark on a magical quest while mastering the art of crafting Minecraft skins, items, blocks, mobs, and more!

Create your schedule: anytime, any day.

Money-Back Satisfaction Guarantee*

Hide

Course Details

Course Overview

Embark on 30+ exciting missions to create skins, mythical creatures, fascinating structures and code mob behavior, all while enhancing  computational thinking skills. Students will learn to edit Minecraft skins, items, mobs & build structures with Tynker.

Learning Objectives

Create custom skins for players
Design a mythical animal and bring them to life
Modify mobs behavior using code
Foster creativity while designing intricate structures
Enchant tools to defend village from mobs
Introduction to computational thinking via Minecraft Modding

30+ Activities
Skill Level: Beginners
Format: Online 1-on-1 Lessons
Classes: 4 one hour sessions
Schedule: Anytime, any day
Required: Windows 10 or above with 4 GB RAM and Minecraft Bedrock version installed

Skills

Critical Thinking

Sequencing

Computational Thinking

Creative Building

STEM: Plants and Animals

Commands

Mob Editing

Use of Inventory

3D Structures

Modding

Spawning

Enhancements

Intermediate

Minecraft Modding: Cosmic Chronicles

Explore new biomes as you create intricate Minecraft structures, mods, and games using visual coding.

Create your schedule: anytime, any day.

Money-Back Satisfaction Guarantee*

Hide

Course Details

Course Overview

Embark on 30+ exciting missions to build structures using coding, survival skills and fundamental redstone techniques, all while honing the coding skills. Students will learn to edit Minecraft skins, items, create mods & build complex structures with Tynker.

Learning Objectives

Learn survival hacks in Minecraft
Build faster using code
Enchant items in Minecraft
Explore different biomes
Learn to create basic redstone circuits

30+ Activities
Skill Level: Beginners to Intermediate
Format: Online 1-on-1 Lessons
Classes: 4 one hour sessions
Schedule: Anytime, any day
Required: Windows 10 or above with 4 GB RAM and Minecraft Bedrock version installed

Skills

Critical Thinking

Creative Building

Coding Fundamentals

Design Thinking

Curiosity & Innovation

Mob Editing

Crafting

Underwater Structures

Modding

Enhancements

Survival Hacks

Advanced

Minecraft Modding: Redstone Revelation

Become a redstone master as you craft planetary havens, powered rails, TNT cannons, and code-driven traps.

Create your schedule: anytime, any day.

Money-Back Satisfaction Guarantee*

Hide

Course Details

Course Overview

Embark on 30+ highly complex missions to build innovative habitats, mine, and create transportation systems, all while mastering the art of redstone engineering. Students will learn to build complex structures, redstone mechanisms, and mod with Tynker.

Learning Objectives

Learn about ores and how to process them to extract material
Build strong problem solving and reasoning skills by building structures and crafting items using code
Learn planning by playing effectively using limited resources
Foster critical thinking by working with redstone mechanisms
Learn game mechanics in Minecraft

30+ Activities
Skill Level: Intermediate to Advanced
Format: Online 1-on-1 Lessons
Classes: 4 one hour sessions
Schedule: Anytime, any day
Required: Windows 10 or above with 4 GB RAM and Minecraft Bedrock version installed

Skills

Critical Thinking

Problem Solving

Coding Fundamentals

Game Design

STEM: Circuits and Engineering

Mob Editing

Redstone Mechanics

Modding

Dispenser

Pulsar

TNT Cannon

Command Blocks
*Get a full refund before the start of the 2nd class if you're not satisfied
How it works
Level-up Faster with a Coding Expert
Choose a course
that's right for you
You'll receive 8 lessons to schedule at your convenience.
Customize your
class schedule
Create your own schedule. We want to make it easy for you.
Join via your live
class portal
Classes are private, 1:1 and held online.
Meet Our Experts
Our instructors are unmatched in their expertise and deep desire to instill a love of coding and STEM!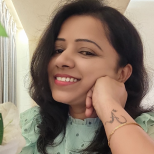 Geetha P
Director Teacher
MTech in Digital Electronics
10 years of teaching experience in Coding, Minecraft and Mathematics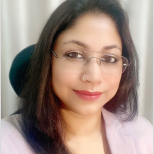 Nimisha B
Global Instructor
MBA & MA
10 years of teaching experience in Coding & Minecraft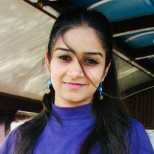 Vishadeep K
Global Instructor
6 years of teaching experience in Coding & Minecraft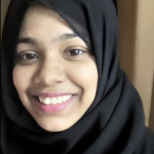 Amreen S
Global Instructor
BSc. in Chemistry
5 years of teaching experience in Coding & Minecraft
Testimonials
Tynker Live Classes was a great way to introduce the basics in a fun, interesting and socially interactive way! We loved it!
Alexandria Z., Parent
My 7-year-old son truly enjoys the 'Introduction to Game Design' Tynker class. The class is often filled with his exciting voice and laughter. The teacher is very engaging.
Tao L., Parent
Frequently Asked Questions
Why is coding for kids important?

Coding for kids is a universal second language, an essential life skill for every child that can propel them to become the innovators of their generation. Coding also enhances a child's academic performance by helping them develop essential skills. The top reasons to learn coding are:

Foundation for Innovation: Coding is the modern-day language of innovation, positioning children as their era's trailblazers.
Cognitive Boost: Enhances critical thinking, logic, and problem-solving abilities, vital for future challenges.
Gateway to STEM: Equips kids for Medicine, AI, and Space exploration breakthroughs.
From Consumers to Creators: Empowers children to materialize their ideas, transitioning from mere tech users to creators.

Why should we use Tynker's live coding classes for kids?

We are confident that you will enjoy our classes. If for any reason you are not satisfied with the first class, you can cancel before the second class and get a full refund.
Expert mentorship: Our top 1% of educators lead Tynker's live coding classes; all these instructors hold Microsoft certification and prioritize your child's success.
Personalized learning: Our live learners receive a personalized learning path. This path assists each student in building a stronger foundation in coding and critical thinking skills, all at an accelerated pace.
Best pedagogical tools to make learning fun: These educators act as mentors, imparting concepts and teaching students how to approach and think through problems. This ability comes naturally after rigorous training of over 800 hours in content and pedagogy.

Trusted by 100 million students and 150,000 schools, its efficacy is proven – it works!

What is Tynker, and how does it relate to Minecraft?

Tynker is a unique online platform that elevates coding to an exciting journey for children. Through a visual interface of interlinking code blocks, kids can write programs and instantly see the results of their creations by creating games, art, music and of course, Minecraft mods and worlds. Beyond that, Tynker boasts a diverse array of Minecraft live classes, empowering young minds to craft custom mods, add-ons, resources, and mini-games, all while embedding fundamental programming principles and techniques.

What tools does Tynker offer for Minecraft modding?

Tynker offers a comprehensive tool suite that empowers users to create unique and engaging Minecraft mods. These tools are designed to be user-friendly and accessible for children, allowing them to unleash their creativity in the Minecraft world. Here's an overview of the tools Tynker offers to help:

Mod Designer: This intuitive, drag-and-drop interface lets kids create custom mods without any prior coding experience. They can build everything from simple tweaks to complex modifications. The Mod Designer enables kids to write mods with block-based code, making it a perfect starting point for learning programming concepts
Tynker Minecraft Resource Editor: This versatile tool allows users to design and customize various in-game elements such as skins, items, mobs, and blocks. Children can draw unique designs, recolor existing assets, or make entirely new creations to personalize their Minecraft experience. The Minecraft Resource Editor enables kids to deploy their custom designs as resource packs in Minecraft.
Tynker Behavior Editor: This powerful tool lets users define custom mob behaviors and deploy them as behavior packs in Minecraft. Children can modify how in-game creatures act, react, and interact with the environment, creating an entirely new gameplay experience. The Behavior Editor allows kids to explore game design and valuable coding concepts.
Tynker Server: This Server facilitates communication between the Tynker platform and Minecraft Bedrock (Minecraft for Windows and/or Minecraft for iPads). It allows users to create custom commands in Tynker and see their creations come to life in the game using the "/connect" command. The Server enables real-time interaction between the code written in Tynker and the Minecraft world!

These powerful yet easy-to-use tools offer endless possibilities for kids to learn, create, and enjoy modding in Minecraft. By using Tynker's Minecraft modding tools, children improve their coding skills and develop essential problem-solving, creativity, and critical-thinking abilities.

Can kids create their own custom Minecraft skins, items, and mobs using Tynker?

Absolutely! Kids can use the Tynker Resource Editor to draw their own skins, items, mobs, and blocks, and deploy them as resource packs in Minecraft, allowing them to experience the joy of Minecraft building free from limitations.

What makes Tynker live Minecraft coding classes different?

Expert computer science instructors with Microsoft and Intel certifications teach our live classes. Children learn computer coding from the comfort of their homes with Tynker's award-winning coding curriculum. Tynker teachers are Minecraft enthusiasts and highly trained experts. We personalize each lesson to each student's age, interests, and coding knowledge. Your child receives an exclusive 60-minute interactive session with a dedicated expert brimming with creativity, learning, and doubt resolution. A practice activity follows each class to solidify knowledge. You select the class time, while progress tracking is hassle-free on our dashboard.

Are your Minecraft Coding classes focused on typing where instructors simply tell students what code to write?

Our Minecraft Coding classes encourage creative exploration of Minecraft, fostering problem-solving through coding and critical thinking. Rather than just typing code, students make informed decisions about which coding concepts suit various situations, enhancing their understanding and engagement.

Do I need to purchase Minecraft for my child to take these Minecraft Coding classes?

Your child should have a Minecraft bedrock edition installed in their system before starting the course. However, we can help get you started if you still need one. Our expert teachers will guide your child in the installation of Minecraft Bedrock.

How will Tynker live classes teach kids STEM using Minecraft?

Tynker's live classes leverage Minecraft as a dynamic platform for teaching kids STEM. Our CSTA-aligned curriculum employs hands-on experiences, integrating interactive coding and gameplay. This approach provides practical insights into science, technology, engineering, and math, cultivating a comprehensive understanding of these subjects.

Which version of Minecraft will be used?

The courses use Minecraft's Bedrock version and Tynker. Bedrock has become popular among Minecraft players as it offers cross-platform support; it runs on PC, Mobile, iPad, Playstation, and Xbox. It provides a smoother gameplay experience as compared to the Java edition.

How are Tynker Live classes delivered?

To participate in a live Tynker class, all you need is a desktop or laptop computer with Windows/Linux OS and a minimum 4GB RAM, access to the internet with bandwidth, and a camera on your computer. Once registered for a 1-on-1 live class, you will have a parent and student account. To access your live class, please log into your student dashboard and select LIVE CLASS from the menu on the top right. You'll see a tab called "Join Class," and your class link will be in that tab.

When are these Minecraft classes scheduled?

You can schedule these Minecraft classes according to your preferred day and time, with the option to take up to two classes per week.

What is the cancellation policy for Tynker Live classes? How do I cancel?

Securing your child's place in class requires payment upfront, but we offer a 100% guarantee for a full refund prior to the start of the second class. Please email livesupport@tynker.com to cancel your classes.

What if my child already has coding experience?

Tynker online classes are personalized to your child's coding skill level and age. Our classes are designed for students from 7 years to 18 years of age.

Do I get free live classes with a Tynker paid plan?

No, Tynker live classes are a separate program and don't come with a Tynker self-paced paid subscription plan.
NOT AN OFFICIAL MINECRAFT PRODUCT OR SERVICE. NOT APPROVED BY OR ASSOCIATED WITH MOJANG OR MICROSOFT