Learn to Code with the Tynker App
Coding is an essential skill that helps kids succeed in an increasingly digital world. Tynker is the easiest way for early learners to start coding in the classroom or at home.
Tynker's mobile app introduces coding through immersive game-like courses where kids solve puzzles to achieve a goal. The Space Cadet and Dragon Spells courses map directly to the elementary curriculum in Everyone Can Code program from Apple.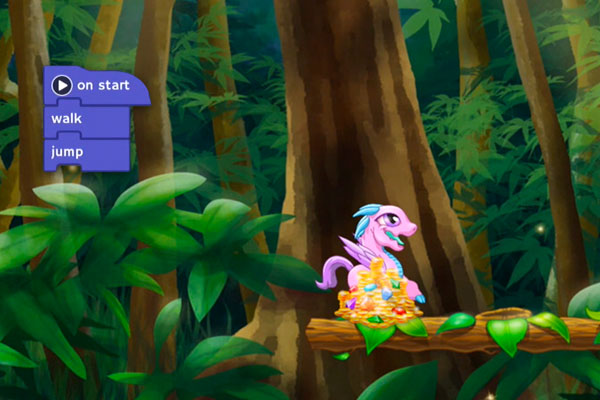 Get Started with Code
Space Cadet and Dragon Spells are two introductory courses that allow students to learn programming fundamentals in a fun, engaging way.
By solving coding puzzles in these courses, children learn to recognize patterns and break down problems into smaller steps. They also master programming concepts like sequencing, loops, conditional logic, and algorithmic thinking.
These important life skills are applicable far beyond creating with code.
Start with Visual Coding, then Transition to Swift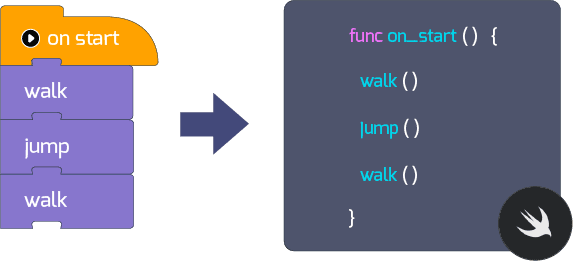 With Tynker, students learn to code using visual code blocks that represent real programming concepts. Once they are comfortable with visual blocks, they can transition to Swift within the Tynker app using the Swift button feature, which replaces Tynker blocks with Swift syntax.
Educators
Your students can learn programming concepts with Space Cadet and Dragon Spells, which directly map to coding exercises in the Everyone Can Code curriculum from Apple.
Get started in three simple steps: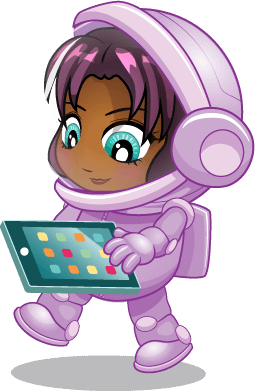 Parents
Your kids can learn as they enjoy coding adventures like Space Cadet, Dragon Spells, and Candy Quest. Then they can apply their skills to build apps and other creative coding projects. These activities spark their imagination and build confidence in their new abilities.
Download the Tynker app and create a student account for your child to begin.
When you're ready for more ways to learn, check out our home courses.