This course is available for CodeMaker camp teachers
Plan includes: 18 Courses
Grades 3-8
Marketing materials
Multiple location support
Automatic assessment
Teacher guides
Game Design Studio 1
Learn coding basics, build arcade mini-games, animations, and platformers. Apply to Run Camps
Grades 3 - 5
14 lessons
Tynker Blocks
Beginner Course
Course includes
63 activities
Enhanced Creativity Tools
Automatic Assessment
Tutorials and Reviews
Coding Puzzles
DIY Projects
Quizzes
Teacher Guides
Answer Keys
Prerequisites
No previous coding experience required.
Description
Learn what it takes to build your own video game worlds. Design and build your own games from start to finish by connecting Lego-like code blocks. Build 2D game worlds, design animated heroes and villains, program game controls and motion, add music, and program game logic. At the end of the week, show off your own original games and play them with friends and family. No prior programming experience required.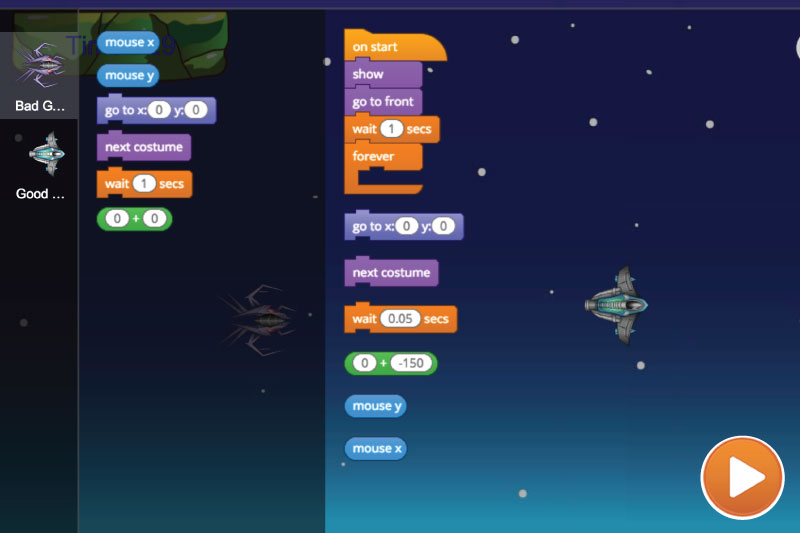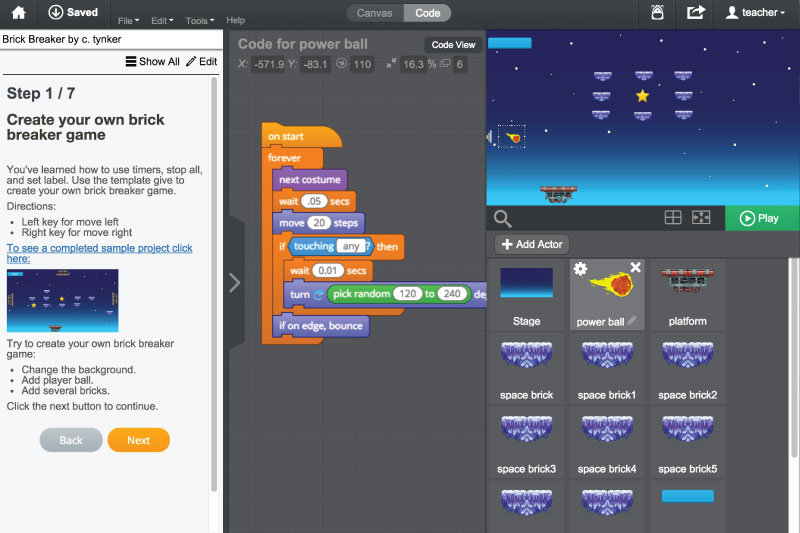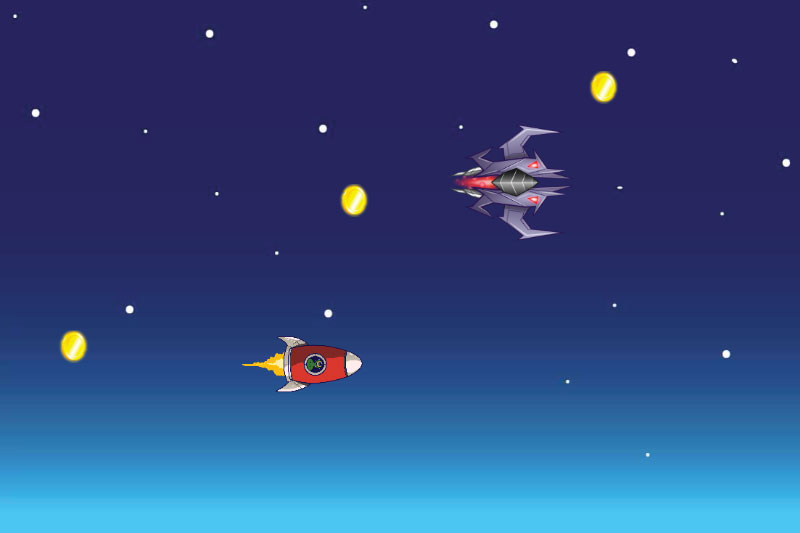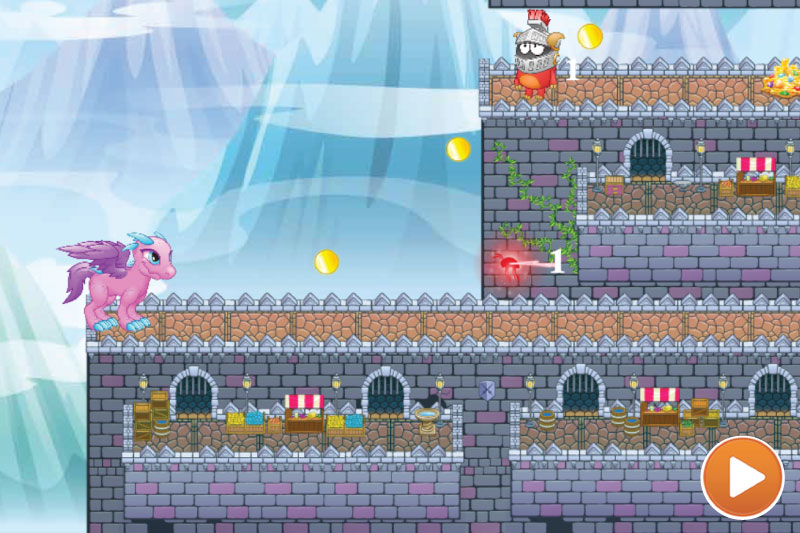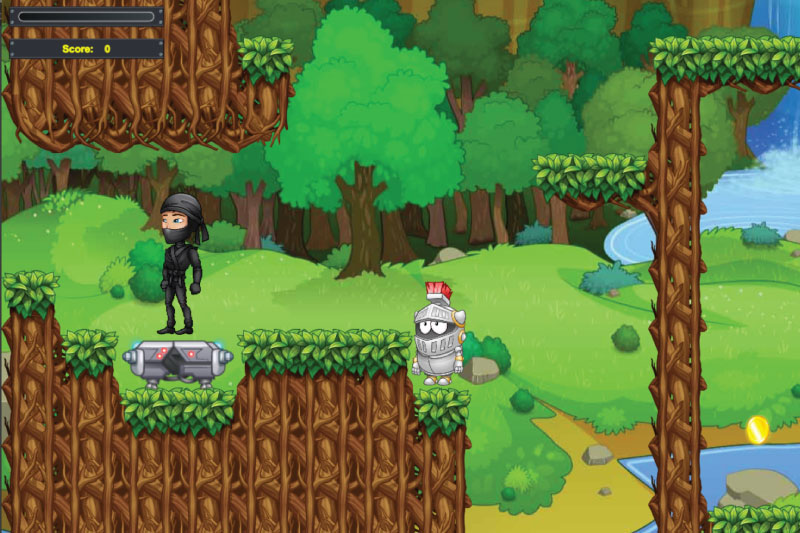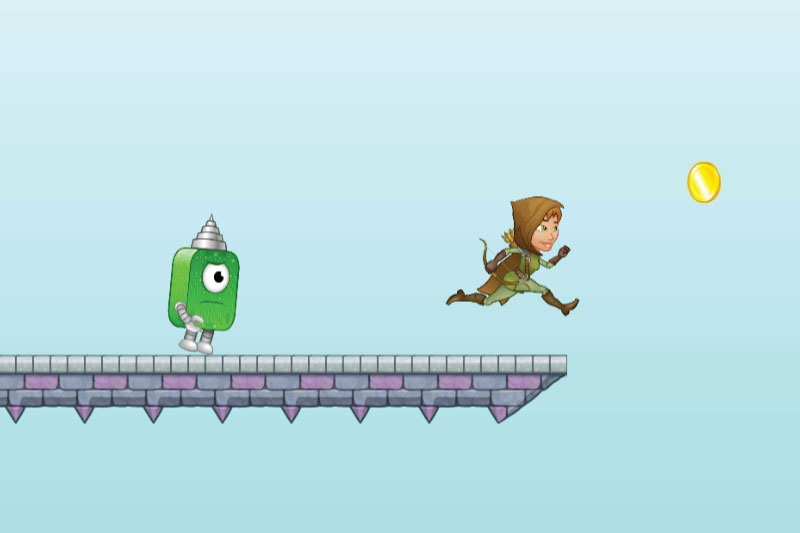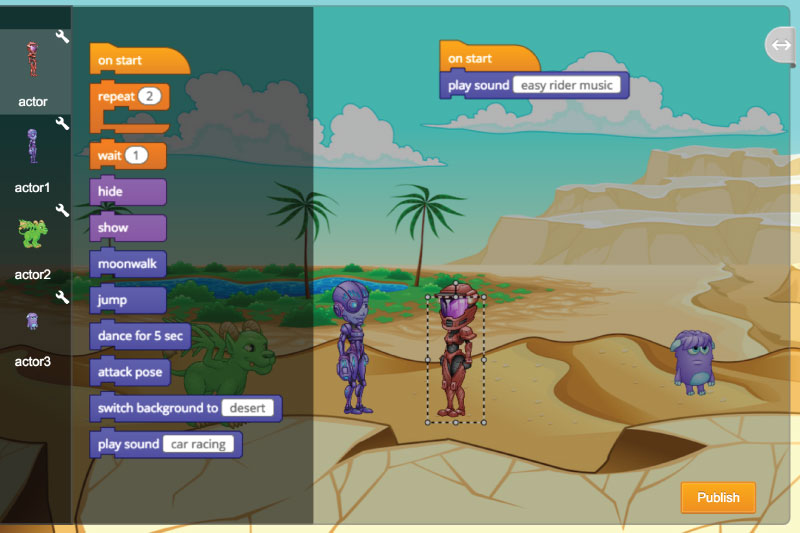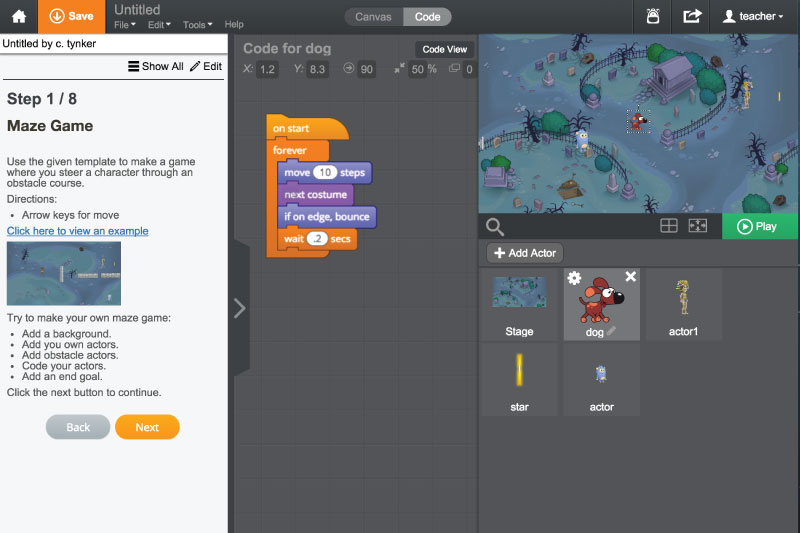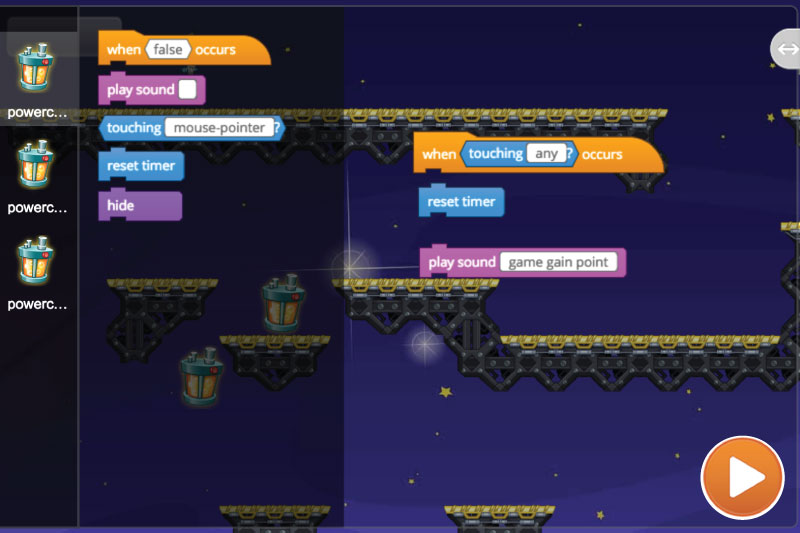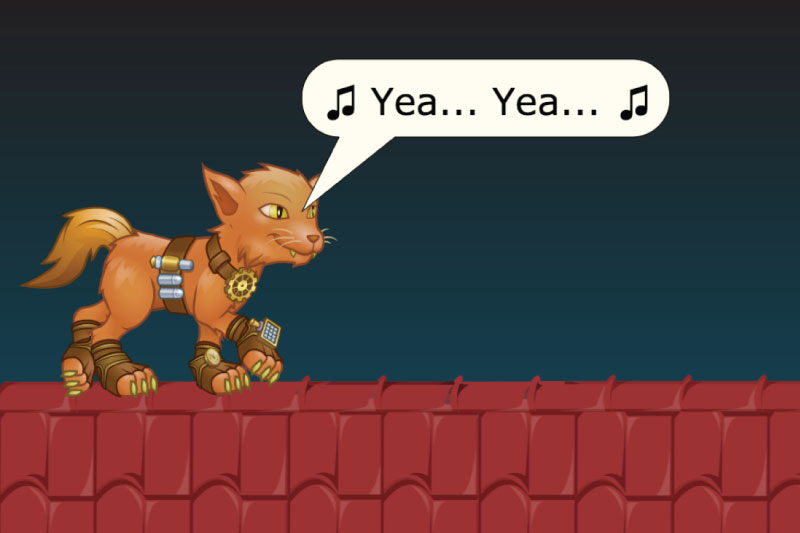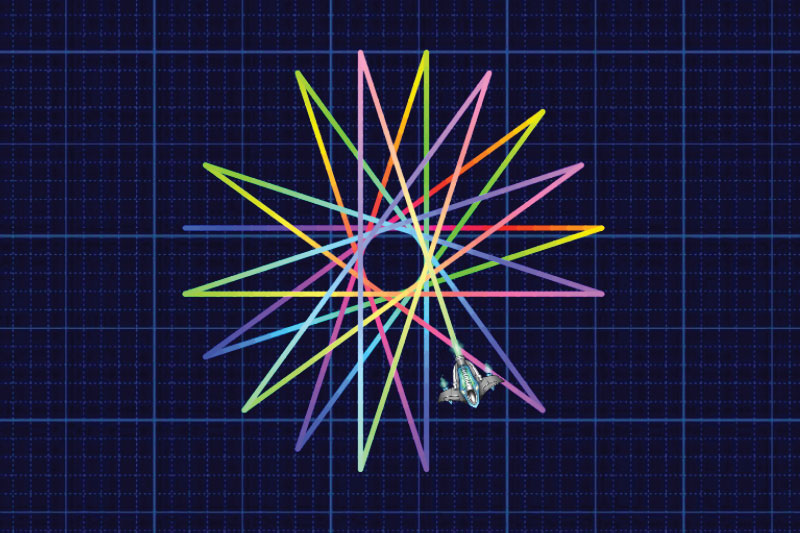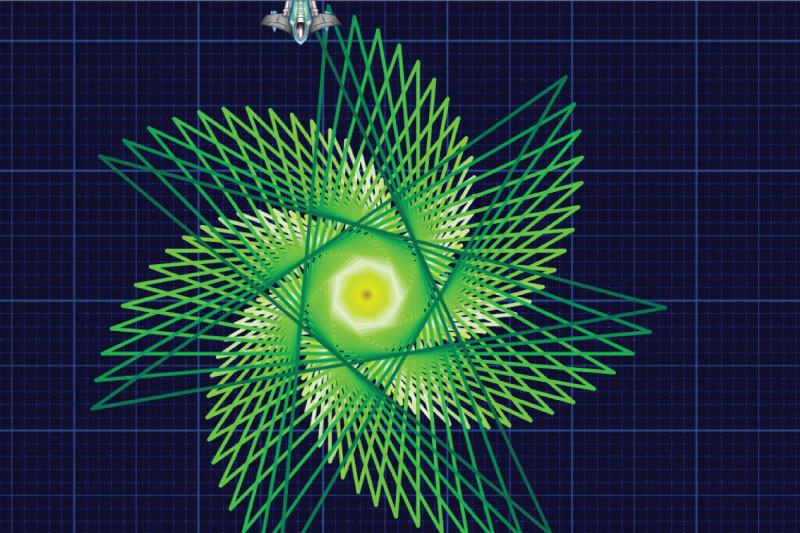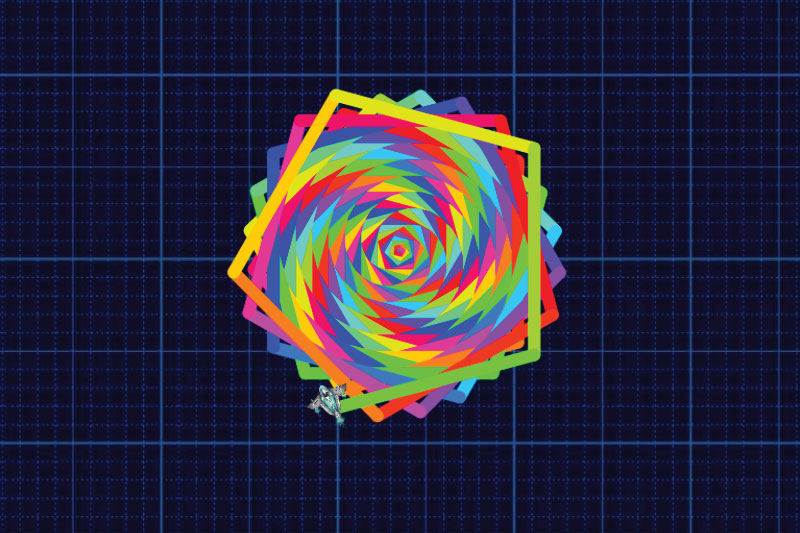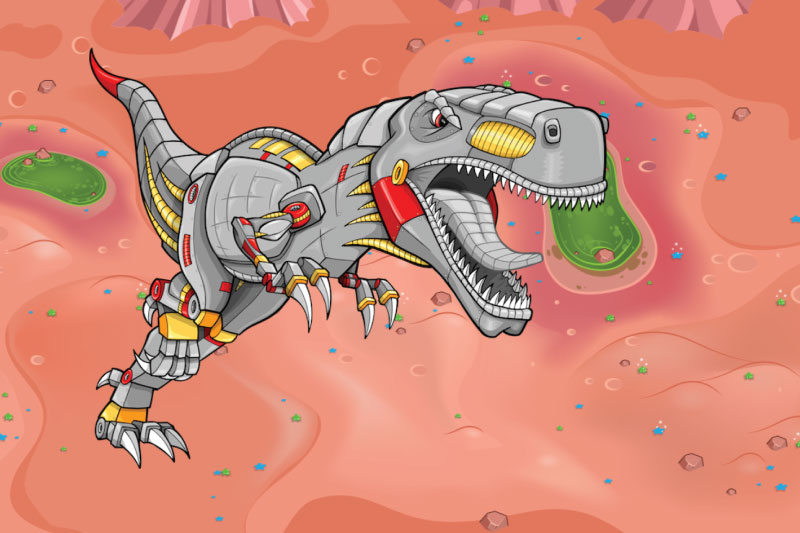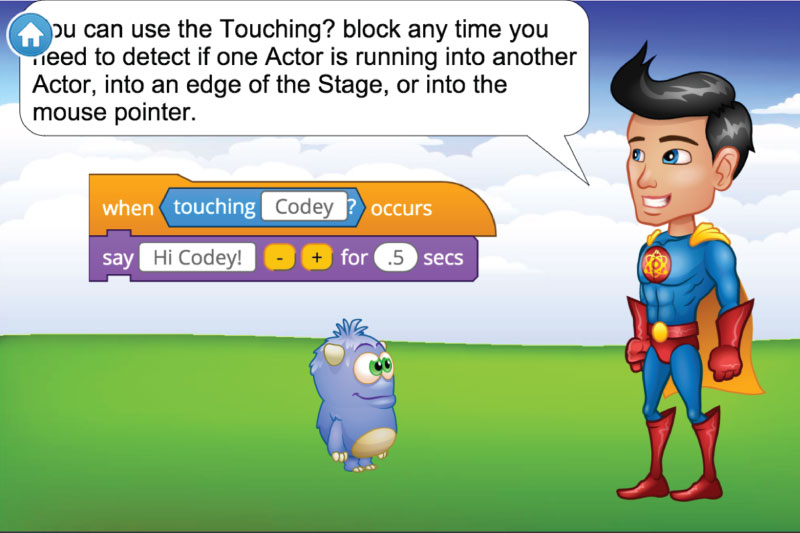 What Students Learn
Day 1: Lights... Music... Action!
Day 2: Animation and 2D Motion
Day 3: Computer Generated Art
Day 4: Game Design
Day 5: Level Creation
Technical Requirements
* Online courses and lesson plans require a desktop computer, laptop computer, Chromebook, or Netbook with Internet connection and a Chrome (29+), Firefox (30+), Safari (7+), or Internet Explorer (10+) browser. No downloads required.
1. Introduction
12 activities
Let's start with the basics of coding with animation and keyboard events.
2. Lights, Music, Action
5 activities
Make your own dance studio with music and built-in character animation.
3. Frame-based Animation
5 activities
Program animations by switching between multiple costumes in a loop.
4. 2D Motion
6 activities
Move objects using X,Y coordinates. Program motion that tracks the mouse.
5. Pen Drawing
5 activities
Use the pen commands to draw. Learn about messaging between Actors.
6. Alien Catcher
7 activities
Learn how to draw with actors using the pen tool and detect if you're touching a color.
7. Space Breaker
5 activities
Use timers and build the space breaker game.
8. Fish Tank
5 activities
Build your own "Get the Treasure" game using functions and operators.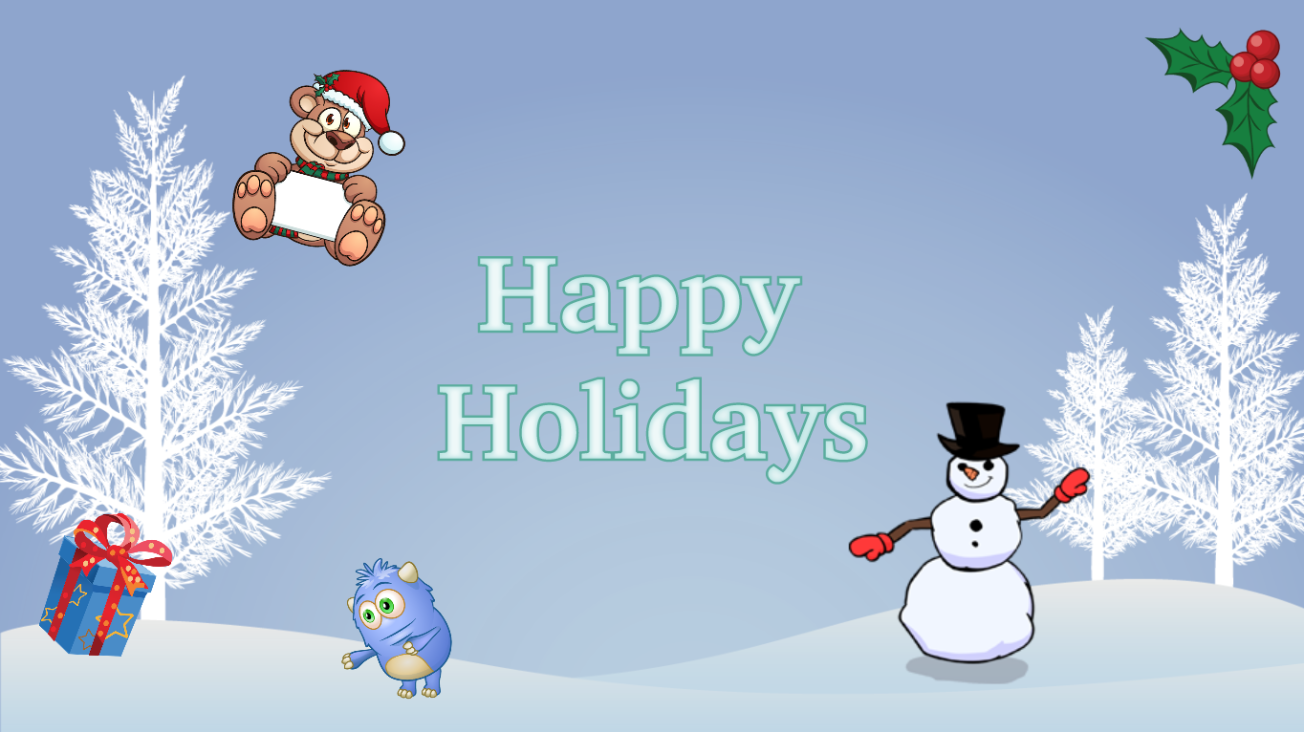 9. Make Games - Animated Greeting Card
2 activities
Template for an animated greeting card.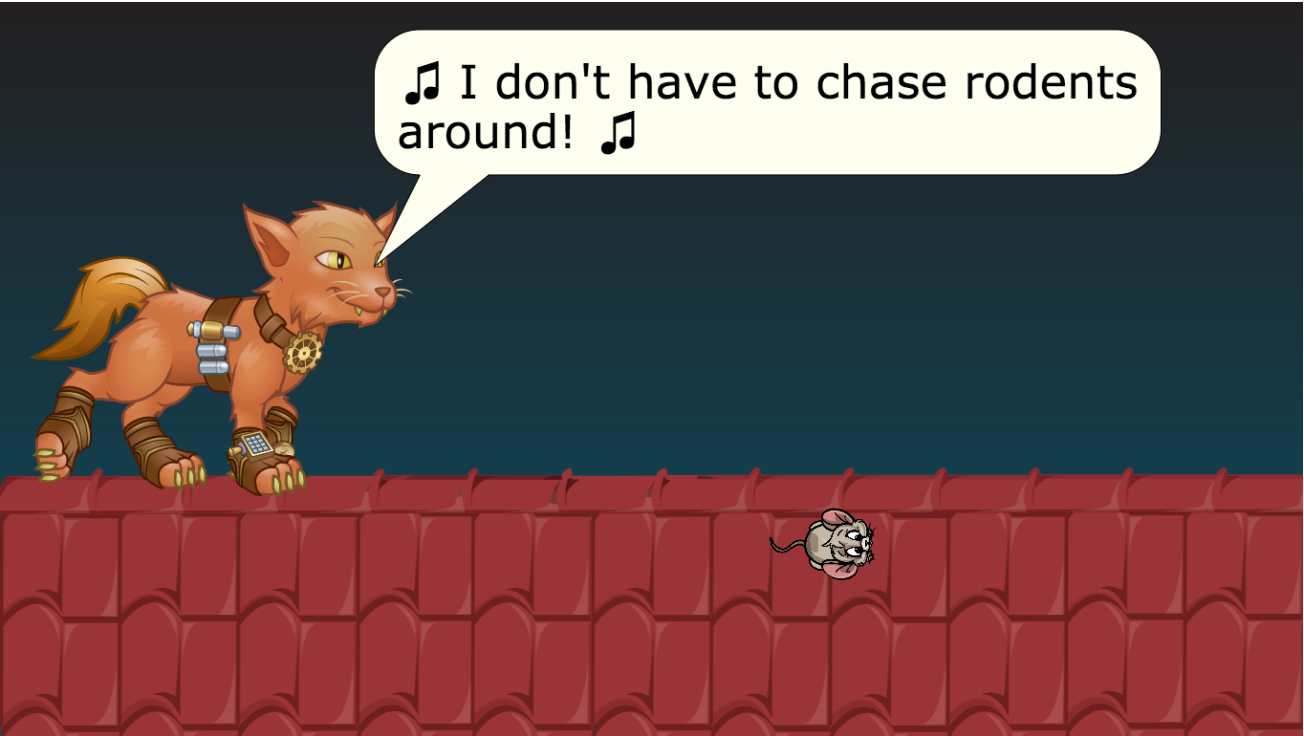 10. Make Games - Music Video
2 activities
Template for a music video.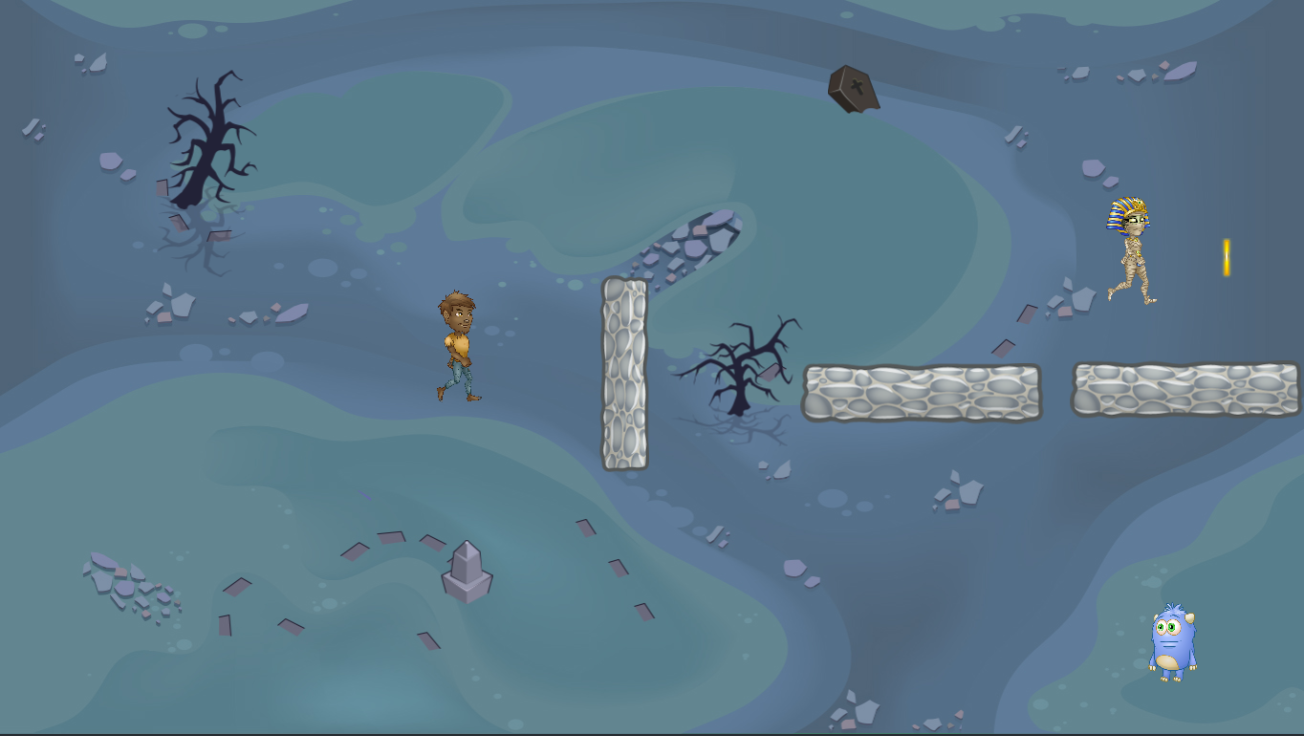 11. Make Games - Maze Game
2 activities
Templates for a maze game.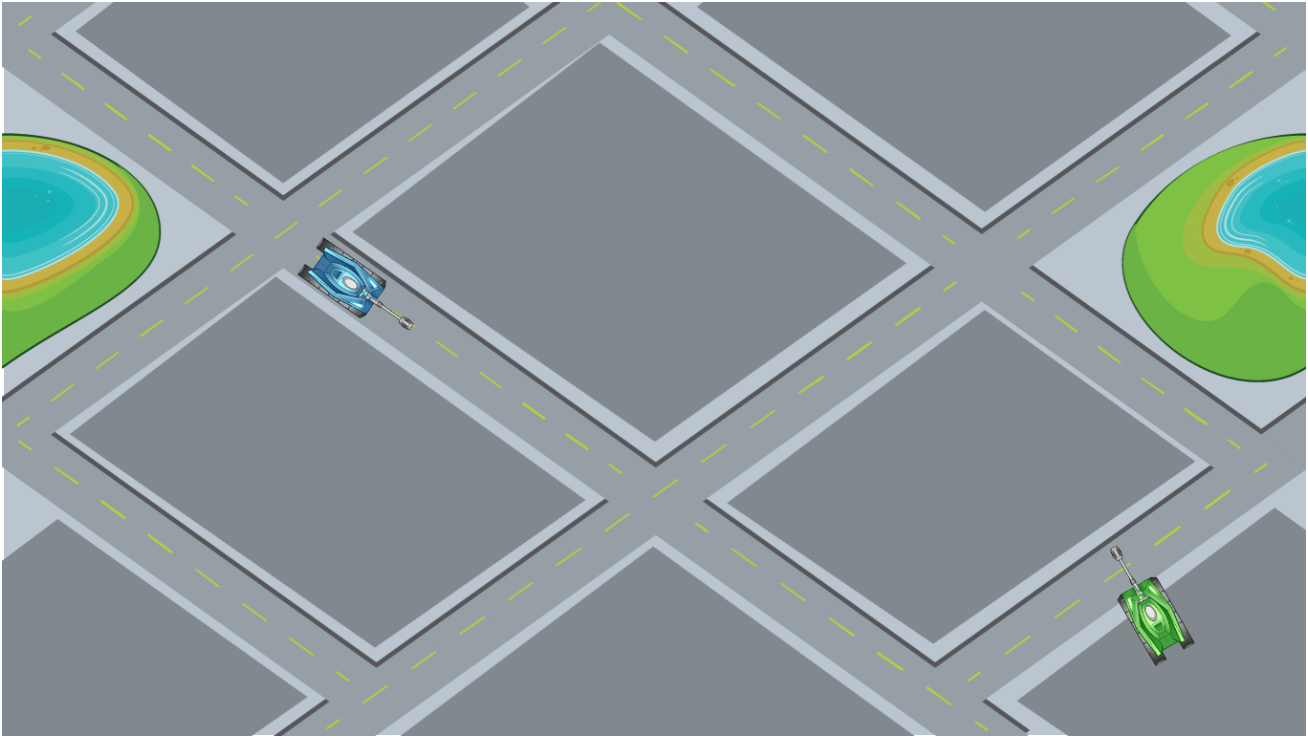 12. Make Games - 2-Player Battle Game
2 activities
Template for a 2-player battle.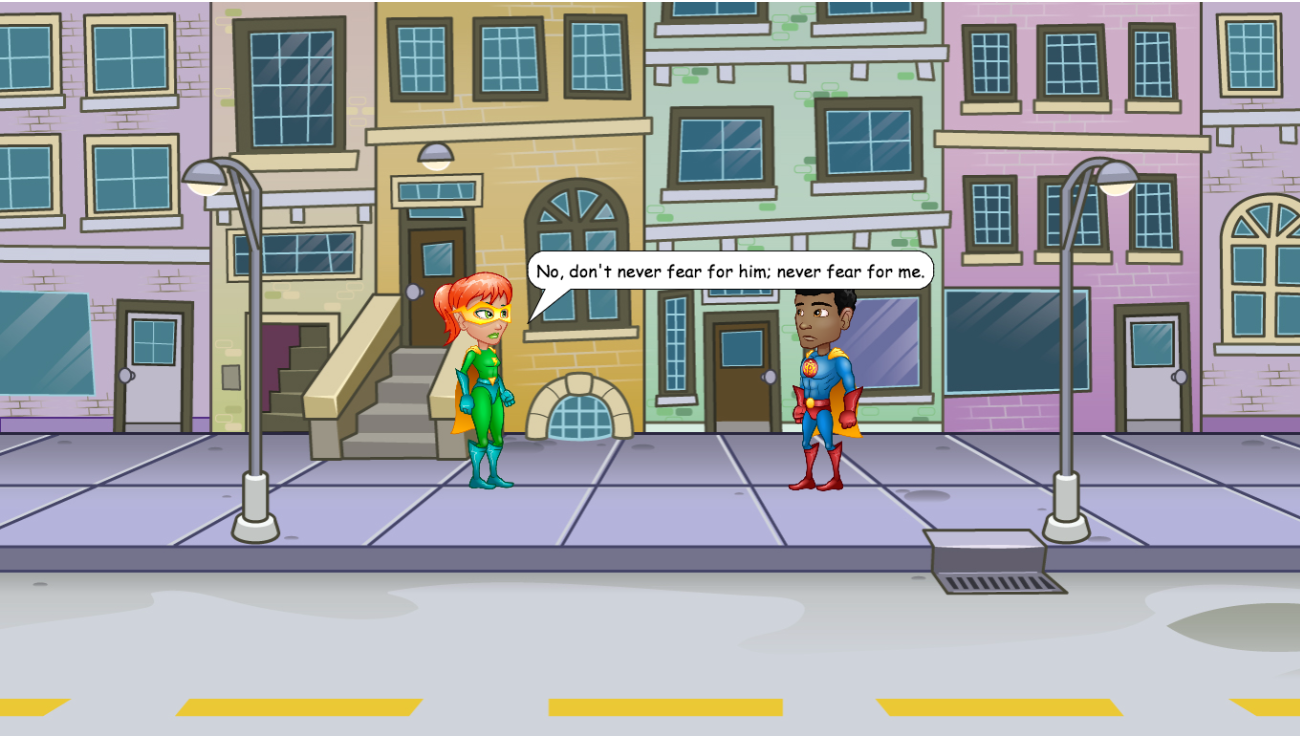 13. Make Games - Animated Story
2 activities
Template for an animated story.
14. Level Design
3 activities
Build Platformer games using Tynker's Level Editor.