This course is available for Tynker camps with premium accounts
Plan includes: 19 coding courses
Grades 3-8
Pay-as-you-go pricing
Marketing materials
Multiple location support
Automatic assessment
Teacher guides
Animation Studio
Create animated cartoons just like the pros. Learn the basics of animation as you draw your own characters and bring them to life with code. Join To Access a Free Camp Course
Course Summary
Grades 3 - 8
Beginner level
15 lessons
Tynker Blocks
$50 a student per course
Course Includes
76 activities
Enhanced Creativity Tools
Automatic Assessment
Tutorials and Reviews
Coding Puzzles
DIY Projects
Quizzes
Answer Keys
Prerequisites
No previous coding experience required.
Description
Create animated cartoons just like the pros. Learn the basics of animation as you draw your own characters and bring them to life with code.You will use visual programming to control the speed and type of animation as you add animals, dragons, monsters, and avatars into your coding projects. Create a portfolio of fun projects including original animated games, cartoon strips, music videos, and interactive worlds to share with friends and family. No prior programming experience required.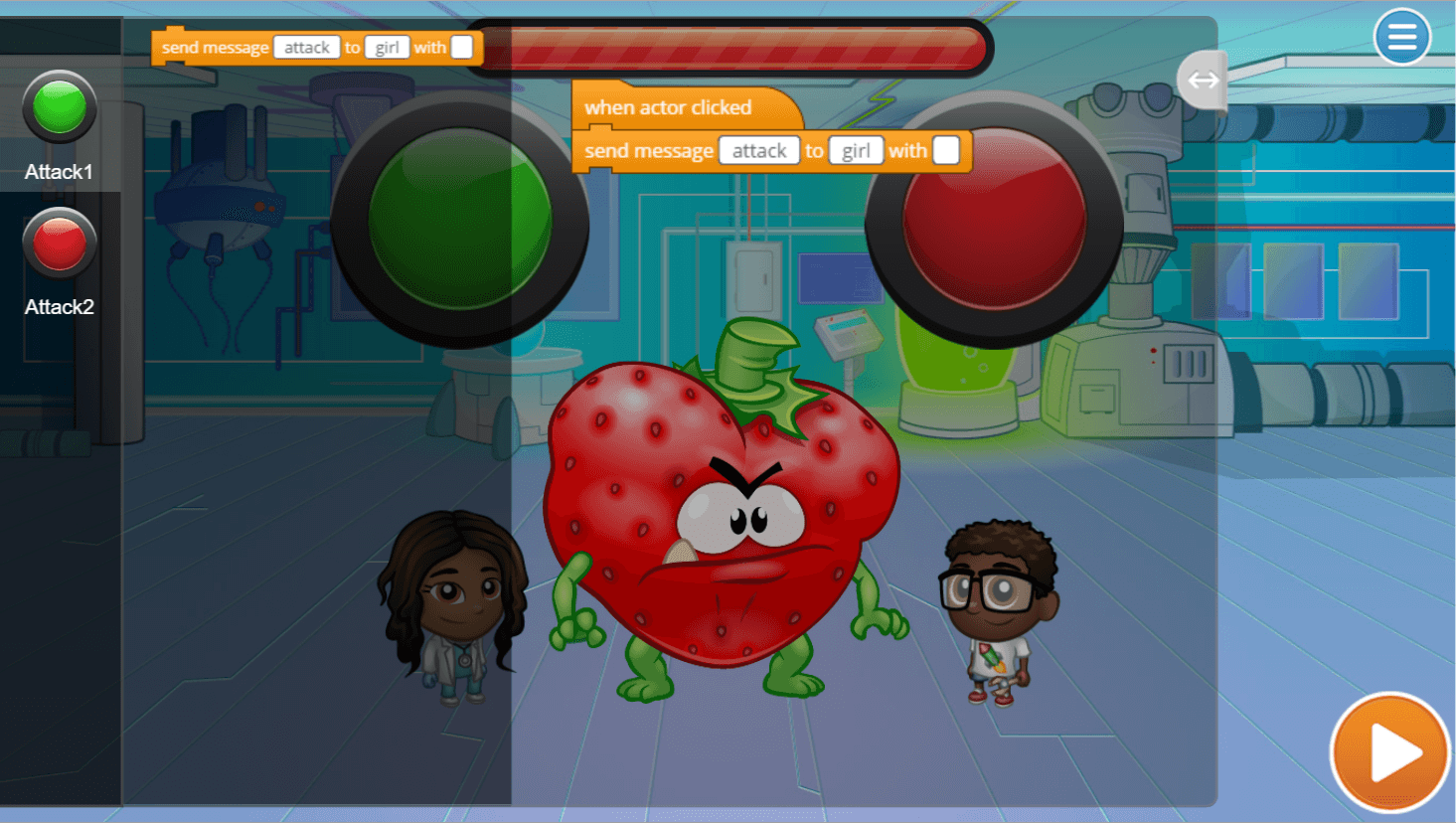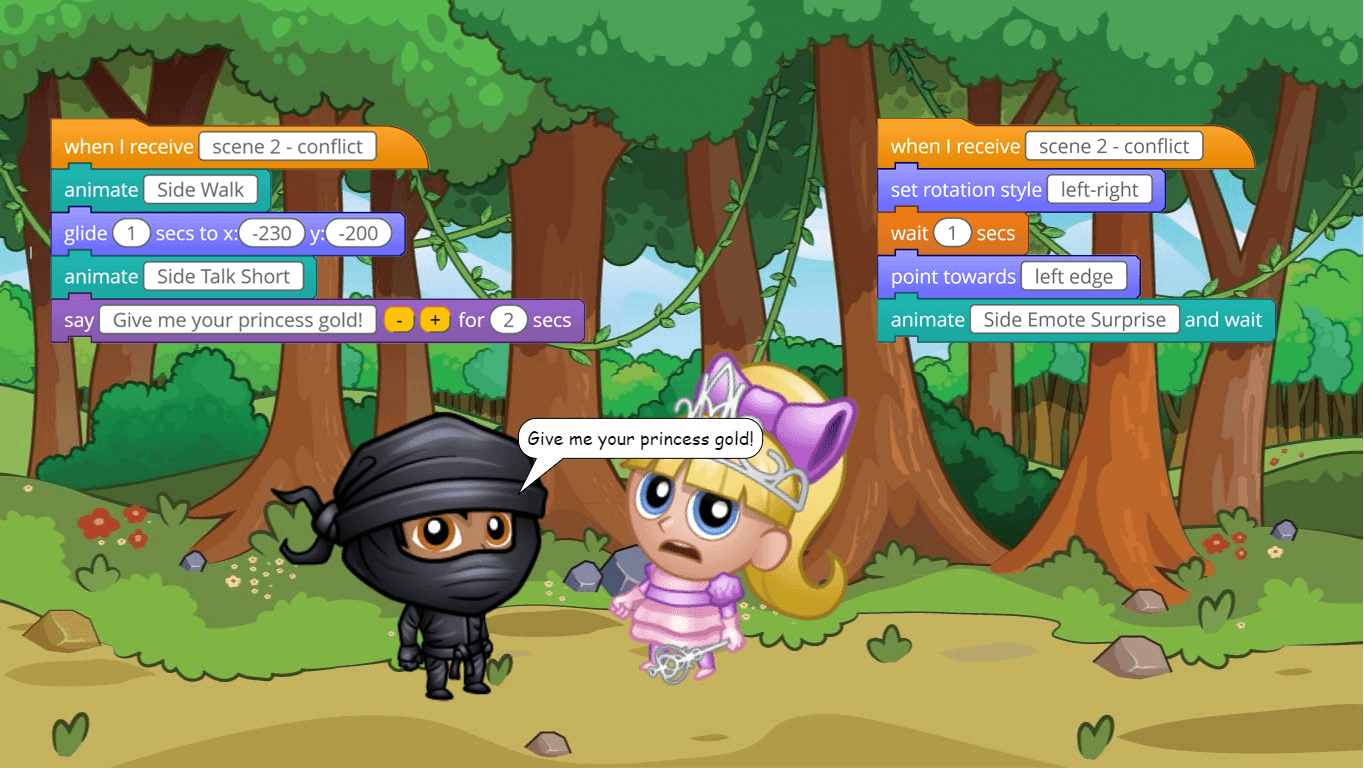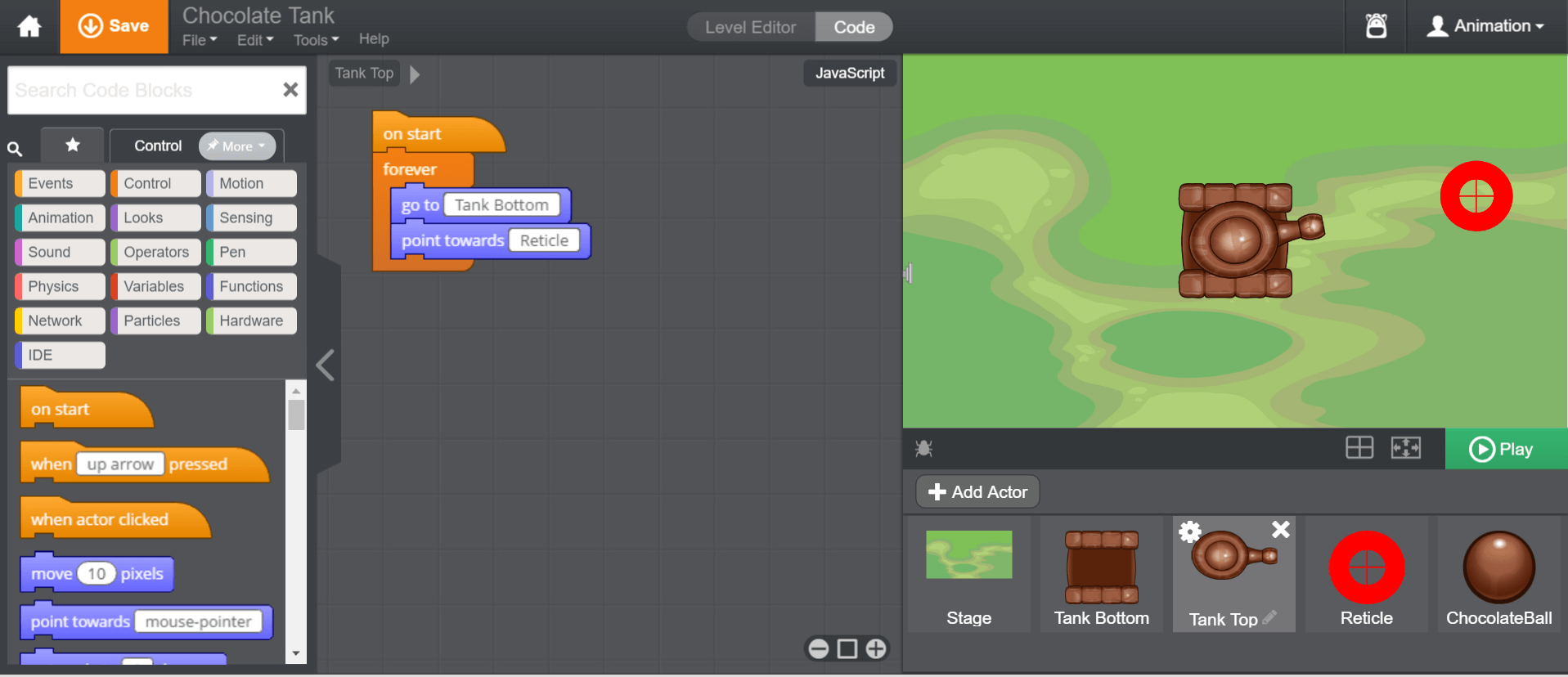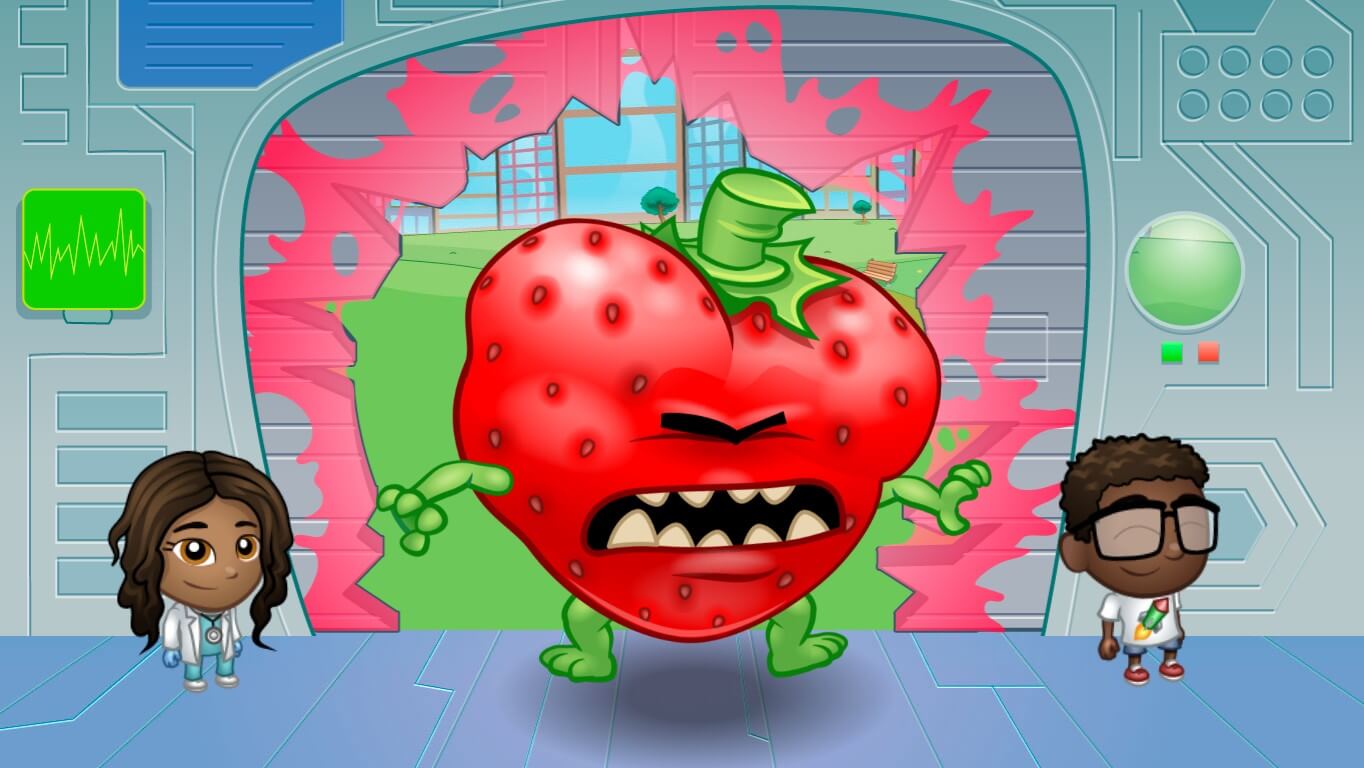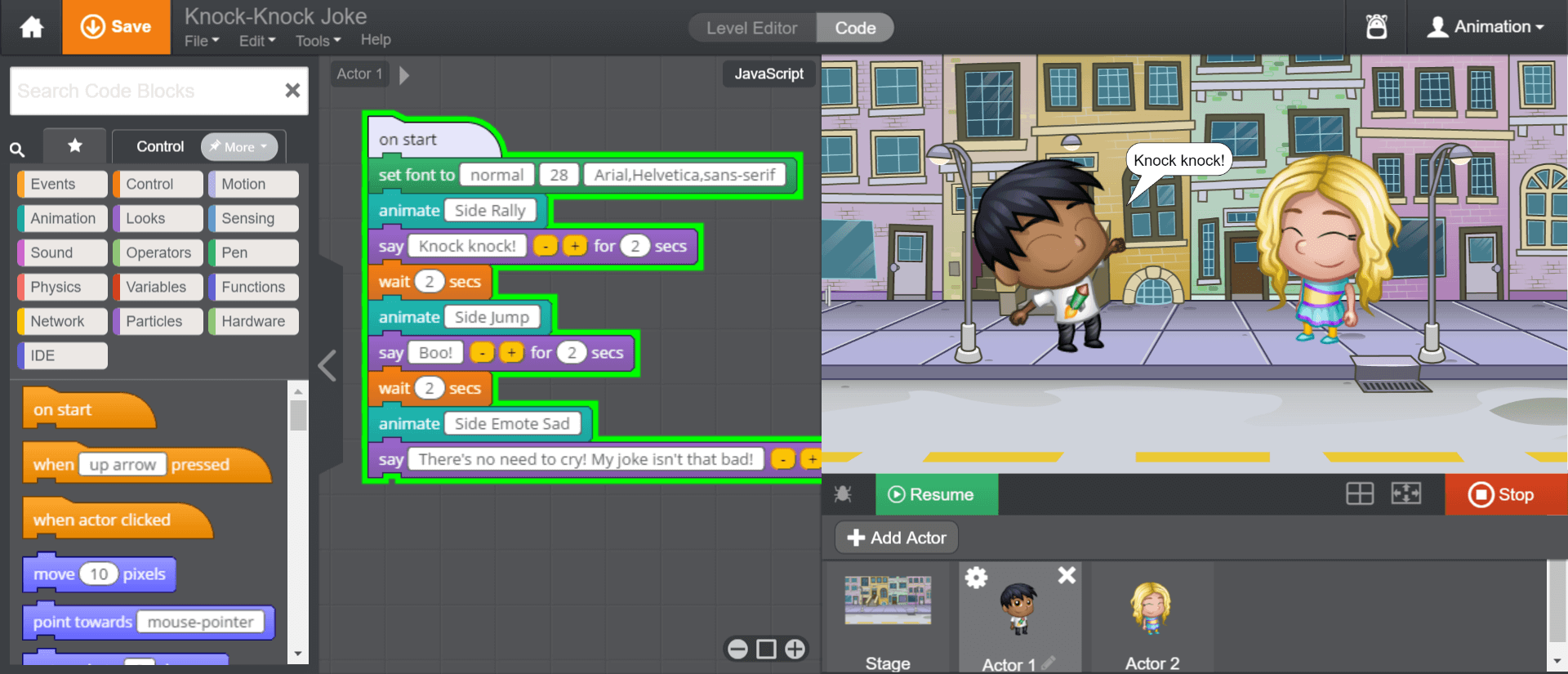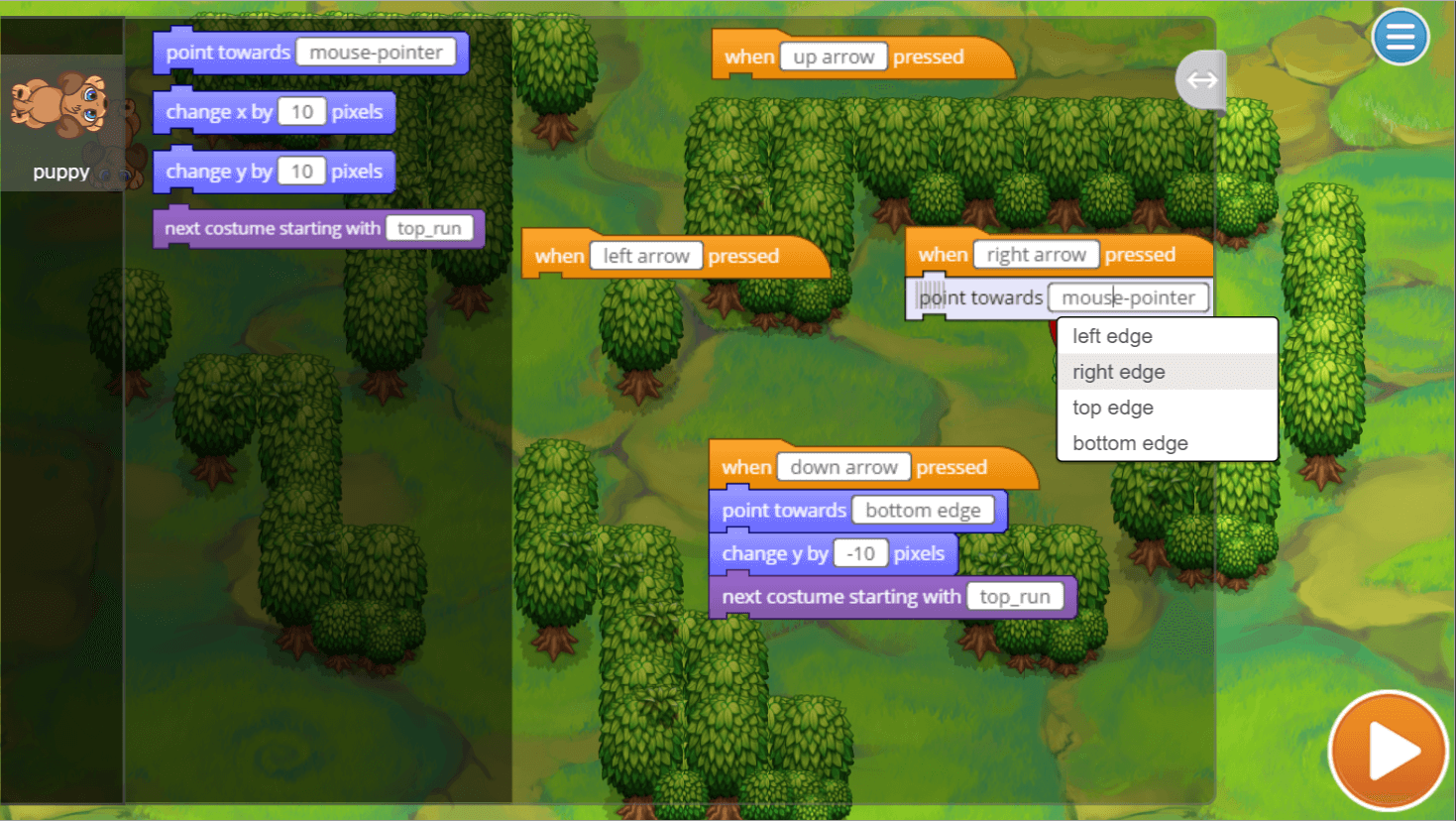 What Students Learn
Day 1: Frame Based Animation
Day 2: Character Animation
Day 3: Animated Storytelling
Day 4: Music Videos
Day 5: Two Player Games
Technical Requirements
* Online courses require a modern desktop computer, laptop computer, Chromebook, or Netbook with Internet access and a Chrome (29+), Firefox (30+), Safari (7+), or Edge (20+) browser. No downloads required.