Live, Online
Coding Classes
Great news! Tynker is now part of the global BYJU'S Learning family. We are thrilled to introduce you to live 1-on-1 tutoring from our new teammates!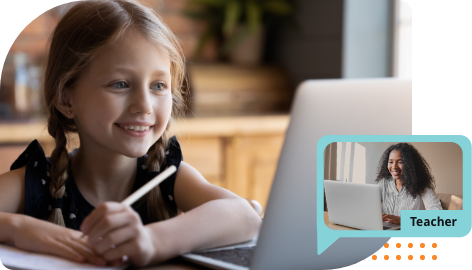 Join 1 million+ students worldwide,
certified by BYJU'S FutureSchool
Learn the essentials of coding: Logic, Structure, Sequence

Create Websites, Animations & Apps with code

Grow problem solving and creative thinking skills

Discover how to analyze data using programming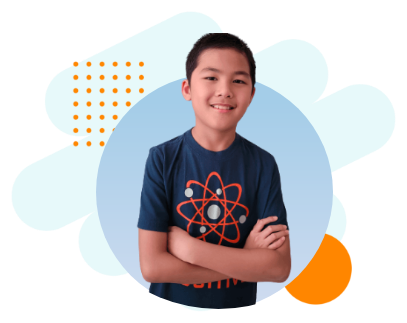 Rated Excellent by Parents
Live, online, individual and group classes for kids ages 6-18 with our top-rated teachers and unique, interactive platform.
Spotlight on #KidsWhoCode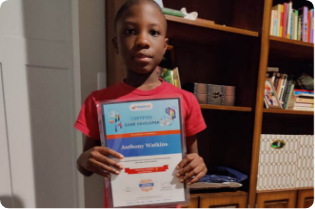 Anthony Watkins
Anthony built Control the Drone app that allows him to maneuver his own drone
Micah Dekker - Age 9
Micah developed an amazing "Superhero Quiz App". He now loves to walk around in his own super hero costume and challenges everyone to take the quiz on his App!
Philon Chua
Philon developed a Wallpaper App. His app helps you change the wallpaper on your device with a unique Day and Night theme.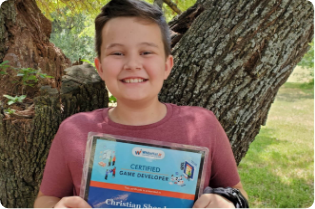 Christian Sheeder
Christian developed Polio Vaccine Calculator app to keep a tab on vaccines required for kids
Synne Stranger
Synne created a super fun and educational app to teach the concept of compounding words to kids. Truly genius!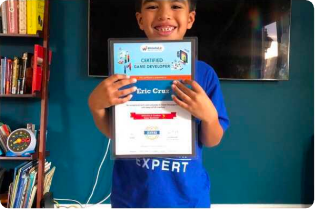 Eric Cruz
Eric created the "Space Craft Dodge Game". Finding ways of dodging the asteroids coming in the way of the Falcon X Rocket.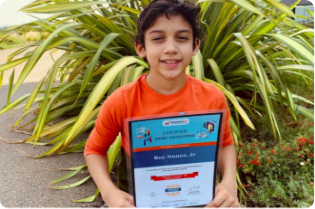 Roy Nunez
Roy built an Air Hockey Battle app that allows you to play Air Hockey on your phone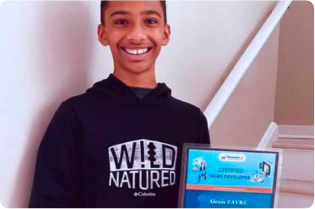 Alexis Favre - Age 14
Alexis developed the exciting game "Batman Begins". A fun way to become Batman and go on his journey!
Saira's video, Age 9, BYJU'S FutureSchool Coder
Learn how Saira became a Math wizard with BYJU'S FutureSchool coding!
About BYJU'S
BYJU'S is India's largest education technology company and the creator of India's most-loved learning app. Launched in 2015, BYJU'S offers highly personalized learning programs for grades k-12. With 50 million registered students and 3.5 million paid subscriptions, BYJU'S has become one of the most preferred education platforms across the globe.

Frequently asked questions