After School
Coding Classes
Learn to code with an expert! Classes meet once per week on Zoom for 8 weeks.
View schedule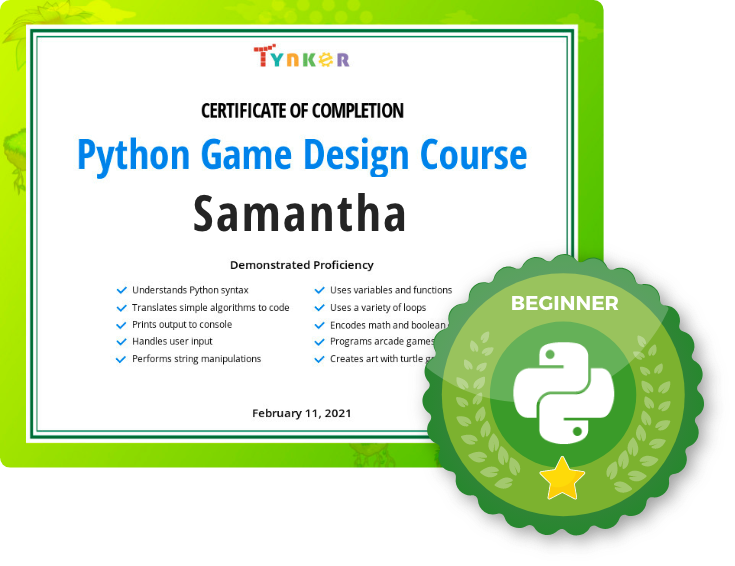 How it works
Pick the class for you and enroll in a session.
You'll meet online after school once a week for 8 straight weeks.
Classes are limited to 6 students or less.
Earn a coding certificate at the end of the class.
100% guaranteed! Get a full refund before the start of the 2nd class if you're not satisfied. Tynker will notify all parents of any class or schedule change. A paid Tynker plan isn't required to participate.
After School Class Schedule
---
"The Tynker Live Classes were great. The small group and high level of instructor interaction provided the friendly support and guidance my child needed to learn and have fun while doing it. In a time where so much of her instruction is online and she's kind of "screened out", she truly looked forward to Tynker time and insisted on signing up for additional sessions. It was truly a highlight of her week."
Teri C., Parent
"Since our children are going to be spending much of their time on computers in the future, it is a great idea for them to learn the basics of coding, even if it is just for appreciation. Tynker Live Classes was a great way to introduce the basics in a fun, interesting and socially interactive way! We loved it!"
Alexandria Z., Parent
Frequently asked questions