Space Cadet
Students learn coding concepts as they solve these puzzles to help their astronaut through the space journey.
GRADES 1-2
BEGINNER
WEB IPAD
Voiceovers
Answer Key
Module 1:
Long Jump. Jump.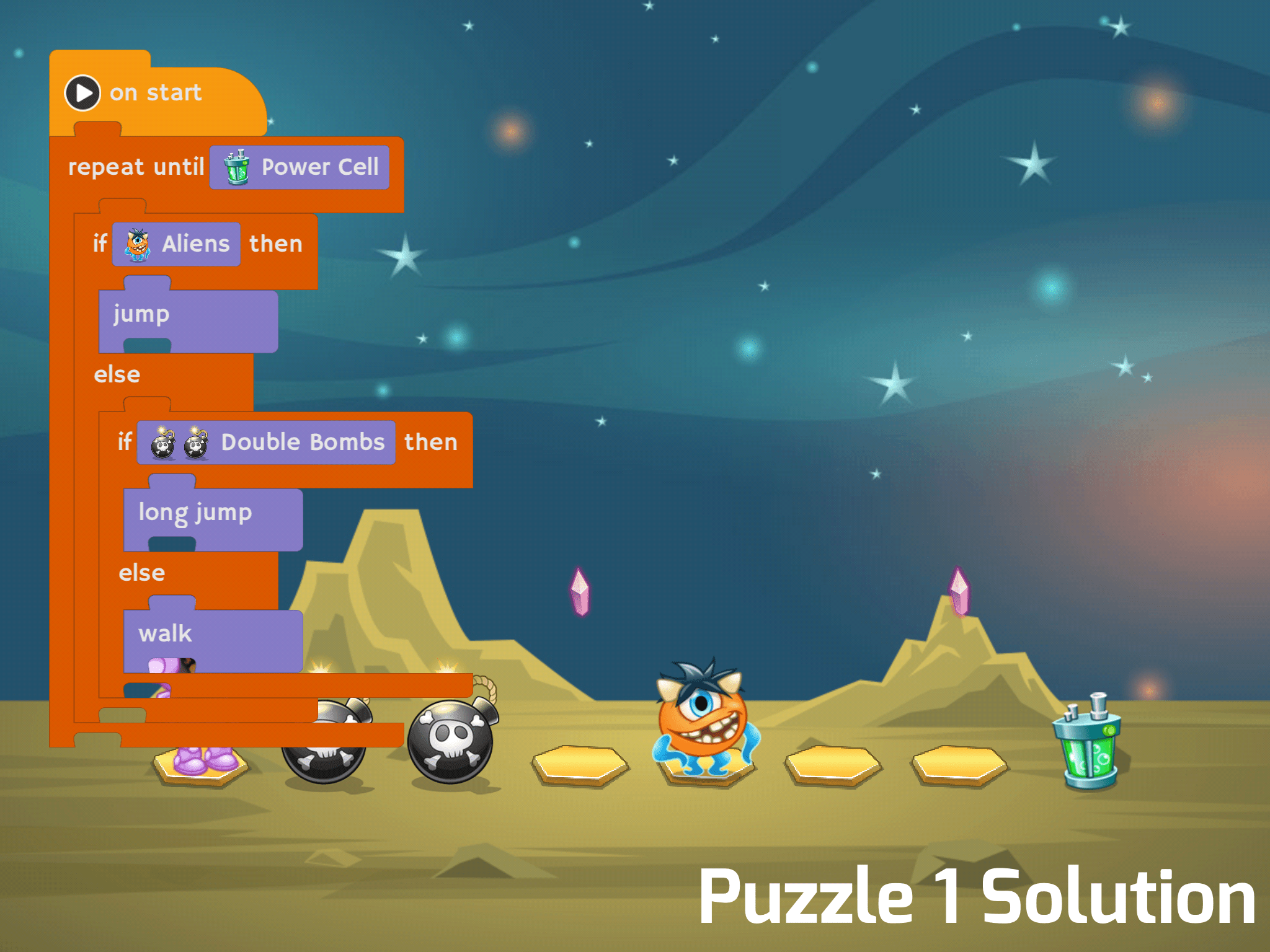 Module 2:
Super Jump. Jump.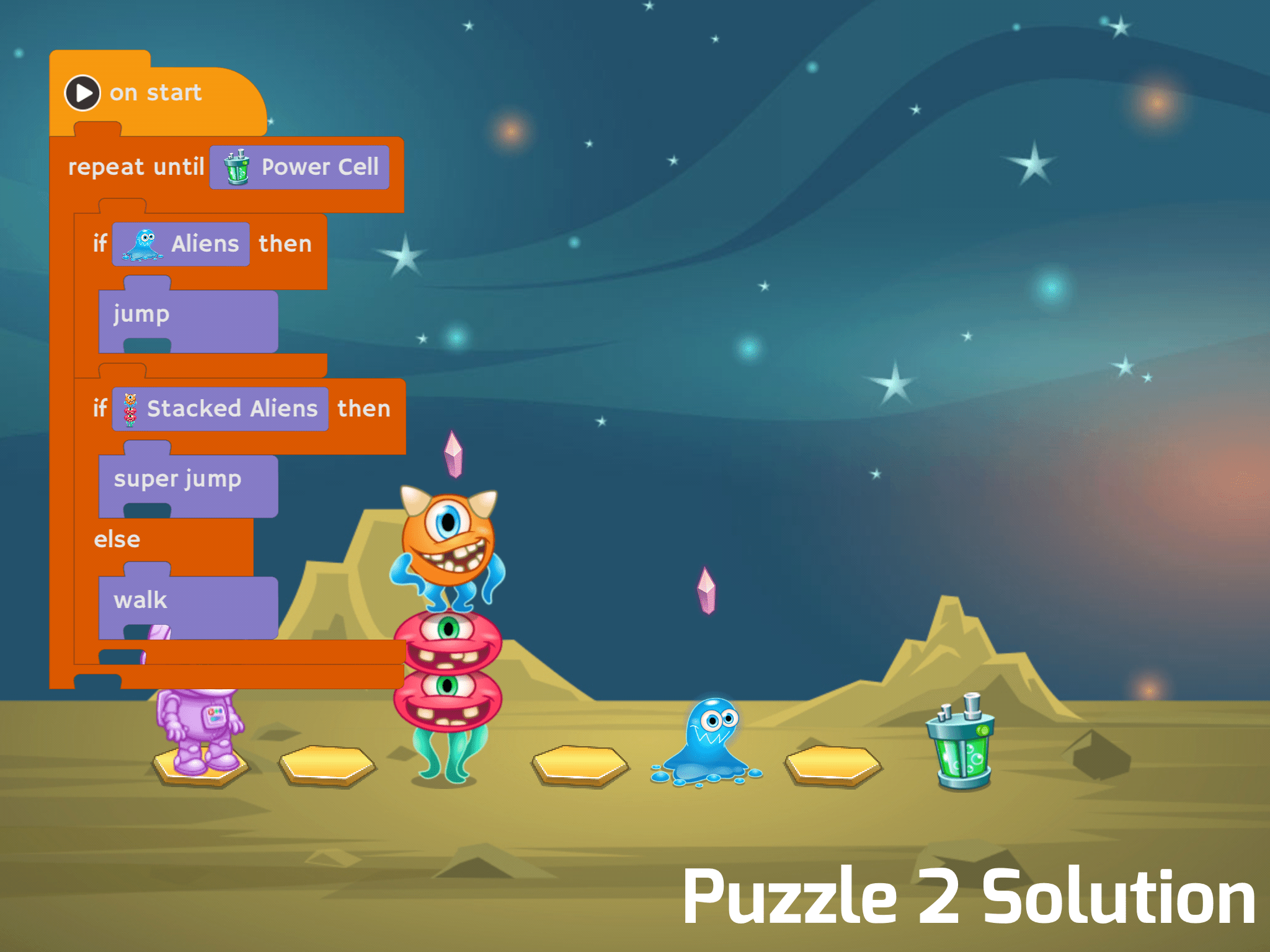 Module 3:
Long Jump. Super Jump.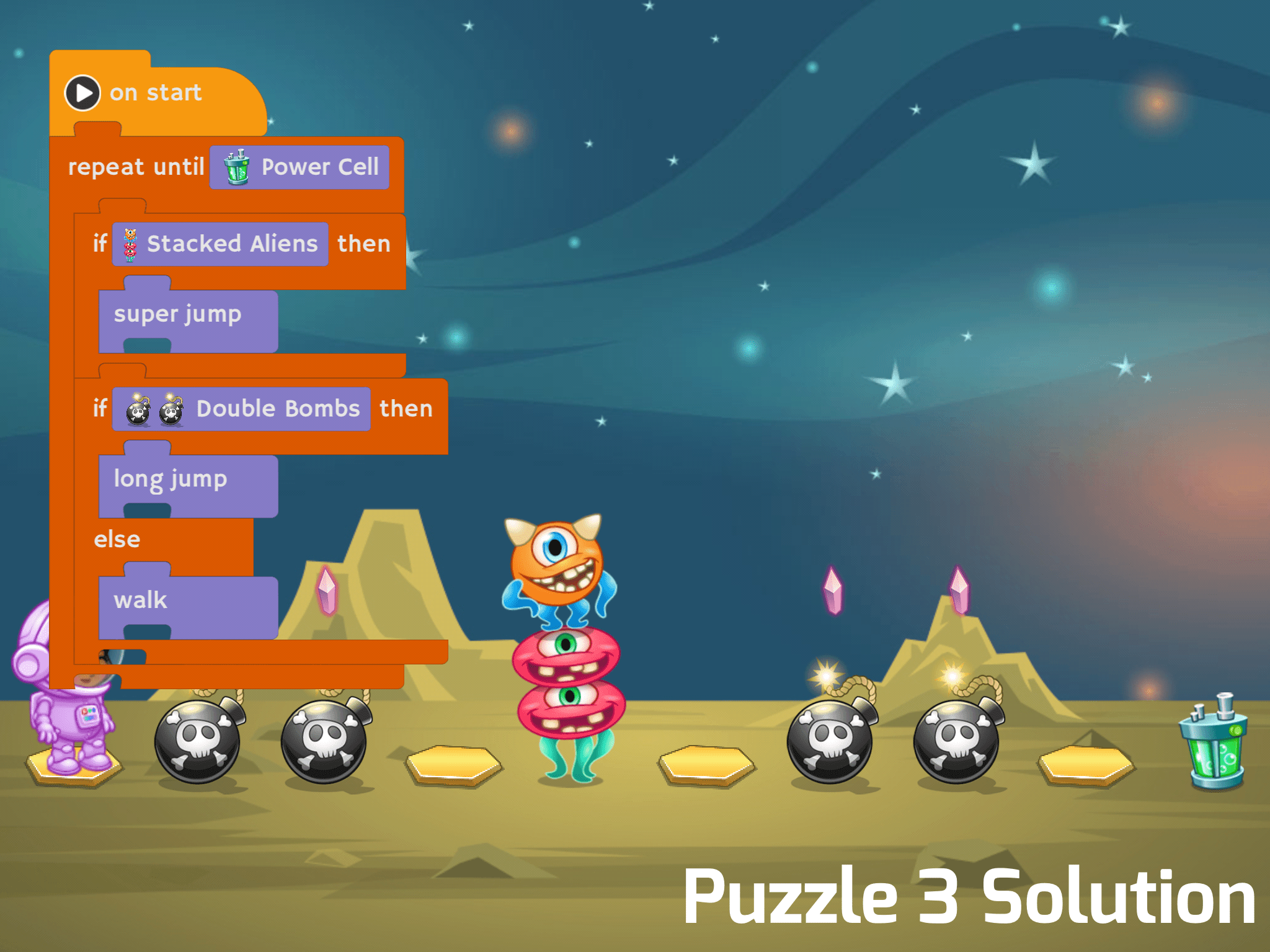 Module 4:
Jump. Super Jump. Long Jump.
Module 6:
Pattern Maker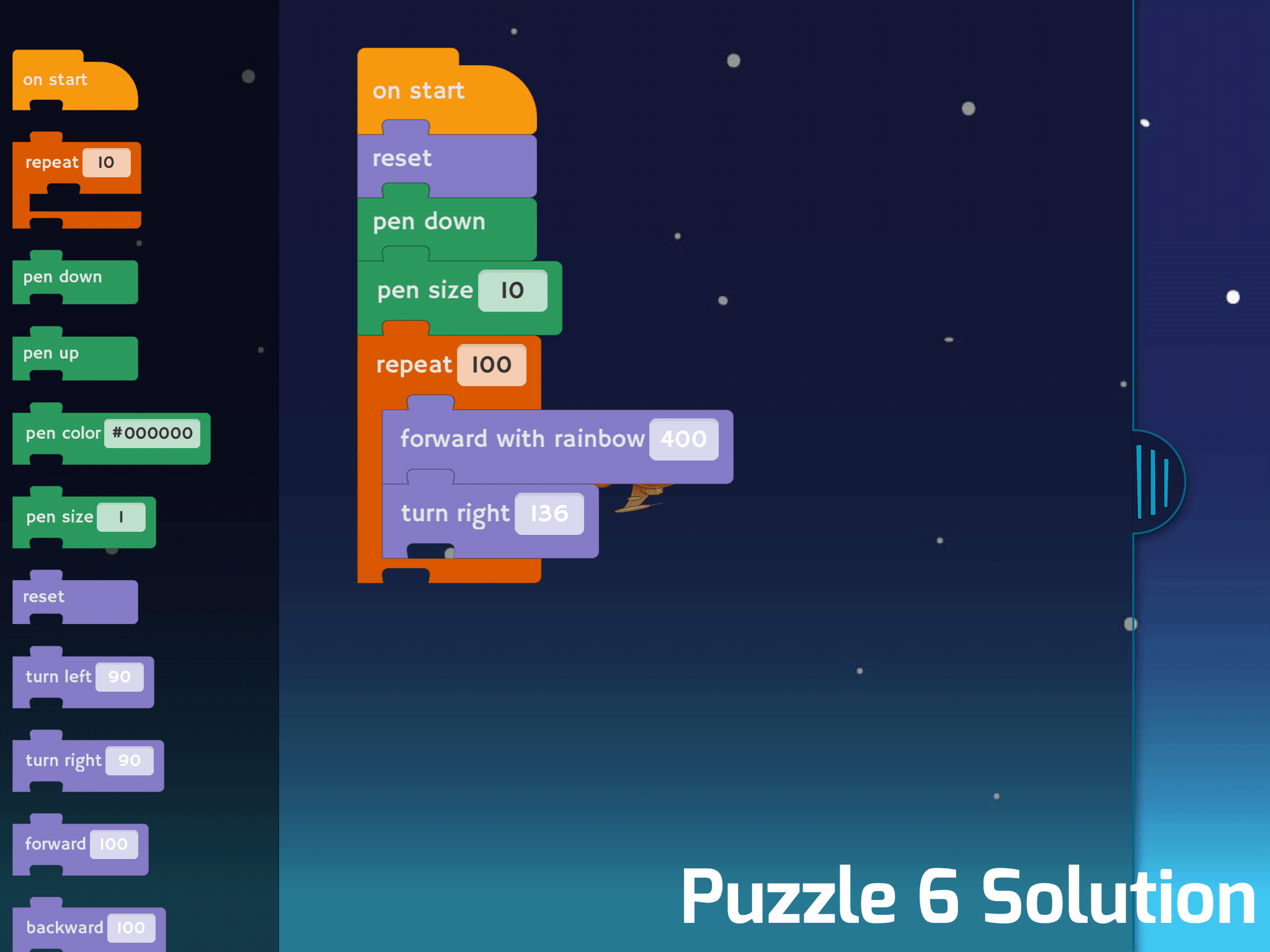 U.S. Standards
CCSS-Math: K.CC.B.4, K.CC.B.5, 1.OA.B.3, 2.OA.B.2, MP.1
CCSS-ELA: RF.K.4, RF.1.4, RF.2.4, RF.1.4.A, RF.2.4.A, 1.RI.10, 2.RI.10
CSTA: 1A-AP-09, 1A-AP-10, 1A-AP-11, 1A-AP-14
CS CA: K-2.AP.12, K-2.AP.13, K-2.AP.16
ISTE: 1.c, 1.d, 4.d, 5.c, 5.d, 6.b
U.K. Standards
Key stage 1
Pupils should be taught to:
understand what algorithms are, how they are implemented as programs on digital devices, and that programs execute by following precise and unambiguous instructions
create and debug simple programs
use logical reasoning to predict the behaviour of simple programs
use technology purposefully to create, organise, store, manipulate and retrieve digital content
use technology safely and respectfully, keeping personal information private; identify where to go for help and support when they have concerns about content or contact on the internet or other online technologies
Key stage 2
Pupils should be taught to:
design, write and debug programs that accomplish specific goals, including controlling or simulating physical systems; solve problems by decomposing them into smaller parts
use logical reasoning to explain how some simple algorithms work and to detect and correct errors in algorithms and programs
understand computer networks, including the internet; how they can provide multiple services, such as the World Wide Web, and the opportunities they offer for communication and collaboration
use technology safely, respectfully and responsibly; recognise acceptable/unacceptable behaviour; identify a range of ways to report concerns about content and contact
Lesson 8 : Blast Off!
Space Cadet
Time: 30+ minutes
Introduction
Tynker Blocks Introduced
Vocabulary
Objectives
Materials
Warm-Up (5 minutes)
Activities (30 minutes)
Facilitate as students complete all Blast Off! modules on their own:
1. Long Jump. Jump. (Puzzle)
2. Super Jump. Jump. (Puzzle)
3. Long Jump. Super Jump. (Puzzle)
4. Jump. Super Jump. Long Jump. (Puzzle)
5. Pattern Maker Demo (Example)
6. Pattern Maker (DIY)
7. Alien Base (Animation)
8. Blast Off! (Animation)
Extended Activities (10 minutes)