Programming 101
An introduction to block programming for beginners in lower elementary grades where they build their first storytelling and animation programs. Request Quote
Grades 3 - 4
15 lessons
Tynker Blocks
Beginner Course
Course includes
154 activities
Enhanced Creativity Tools
Automatic Assessment
Tutorials and Reviews
Coding Puzzles
DIY Projects
Quizzes
Teacher Guides
Answer Keys
Prerequisites
No previous coding experience required.
Description
An easy introduction to programming for beginners in lower elementary grades. Familiarize your class with visual programming techniques. Students progress through the lessons learning concepts in a game-like interface. To complete each lesson, students typically go through a concept review, solve a puzzle, run through a tutorial, build their own project, and take a quiz. They create interactive stories, animations, and mini-games to help Professor Ada battle the evil Dr. Glitch! After completing this lesson plan, students will be able to build a wide variety of simple programs with events, loops, and some conditional logic.
Topics Include
Sequencing
Repetition
Events
Conditional logic
Animation
Pen drawing
Drawing shapes and patterns
Playing musical notes
Sending and receiving messages
Handling user input
Color detection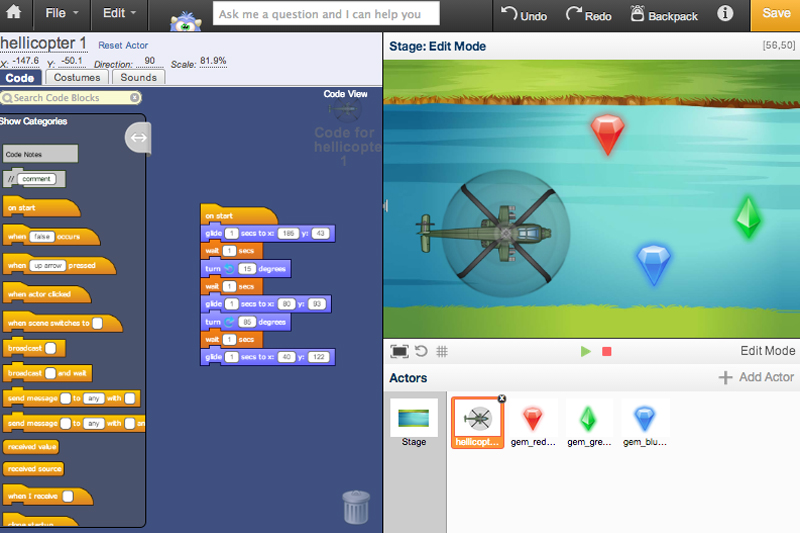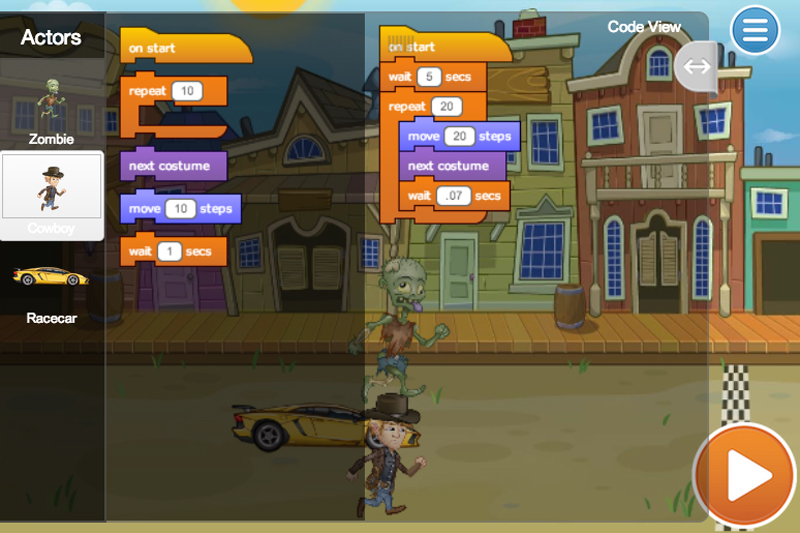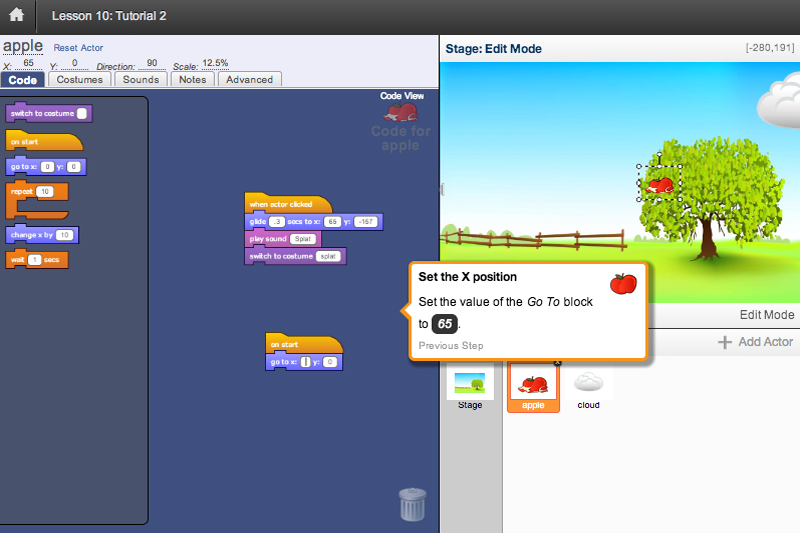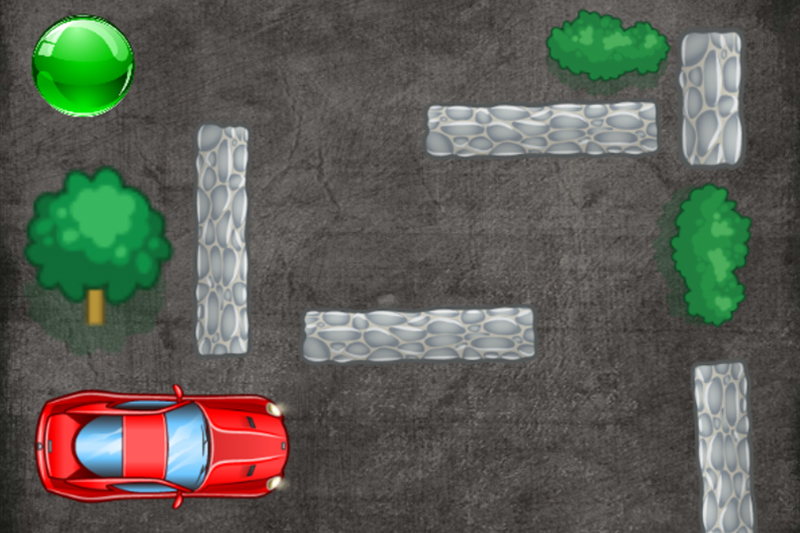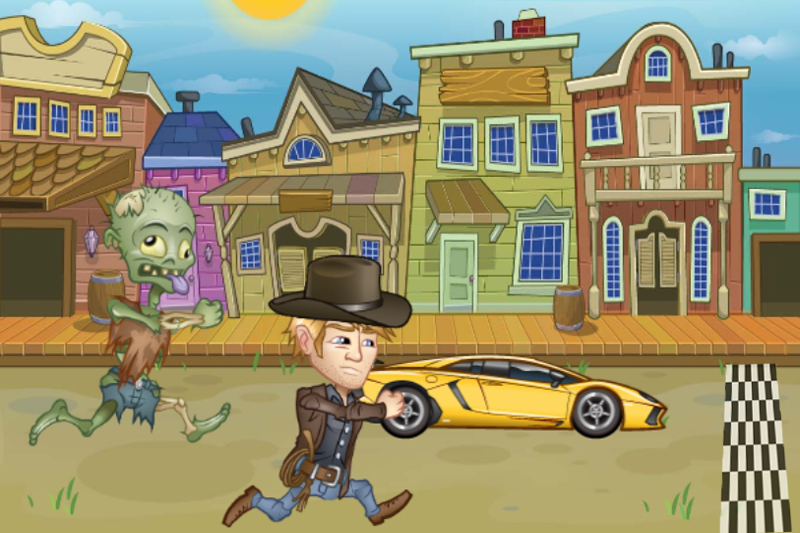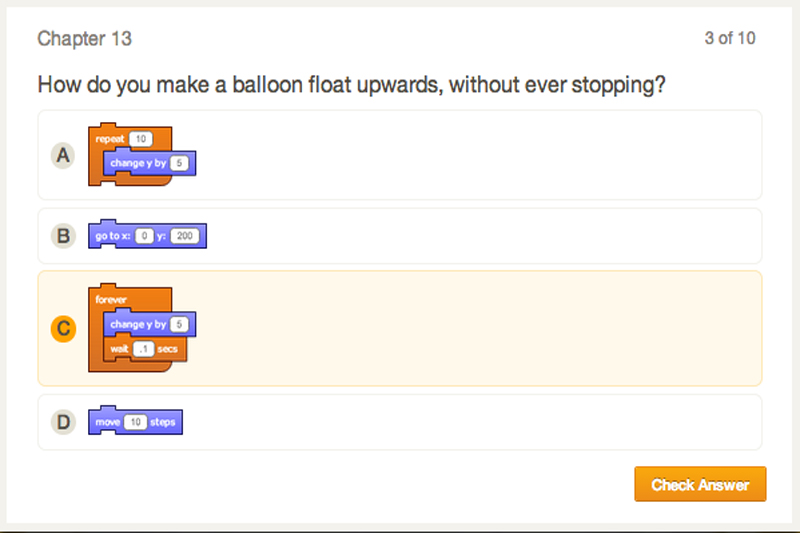 What Students Learn
Design animated characters
Create interactive scenes
Make animated birthday cards
Write cartoon stories
Create a music machine
Experiment with math art
Design and build small games
Troubleshoot and debug simple programs
Technical Requirements
* Online courses and lesson plans require an iPad, desktop computer, laptop computer, Chromebook, or Netbook with Internet connection and a Chrome (29+), Firefox (30+), Safari (7+), or Internet Explorer (10+) browser. No downloads required.