Drones 101
Introductory 11-Lesson Drone Programming Course
Grades 5 - 8
Description
Introduce your class to drones and coding. Inspire your class with drones. Using a combination of interactive lessons, concept explanations, videos, puzzles, and DIY projects, Drones 101 teaches students to write programs that control drones. The coding activities build and reinforce STEM skills in geometry, art, math, and science. Each lesson is designed for a class period of 45-60 minutes. All student work is automatically tracked and assessed, and you'll be able to monitor their individual progress and mastery charts.
Recommended Accessories: This course requires a physical drone and a tablet (each sold separately). Once students complete each lesson, they need a tablet to try out the programs they build to control the drone. You can share one or two tablets between all students in a classroom and take turns flying the drone.
*This course is available free for any school that purchases a Classroom Bundle.
Topics Include
Drone command library
Sequencing
Repetition
Events
Conditional logic
Problem solving
Debugging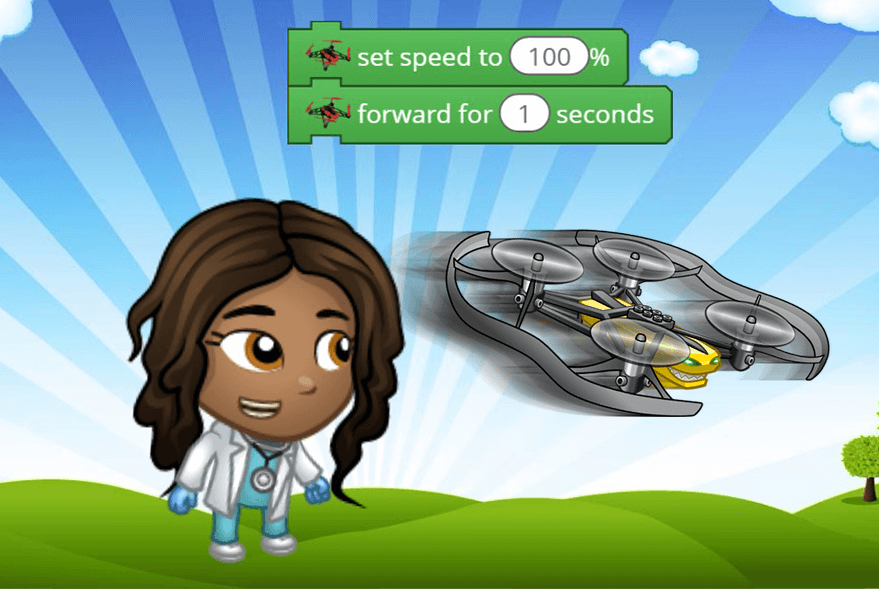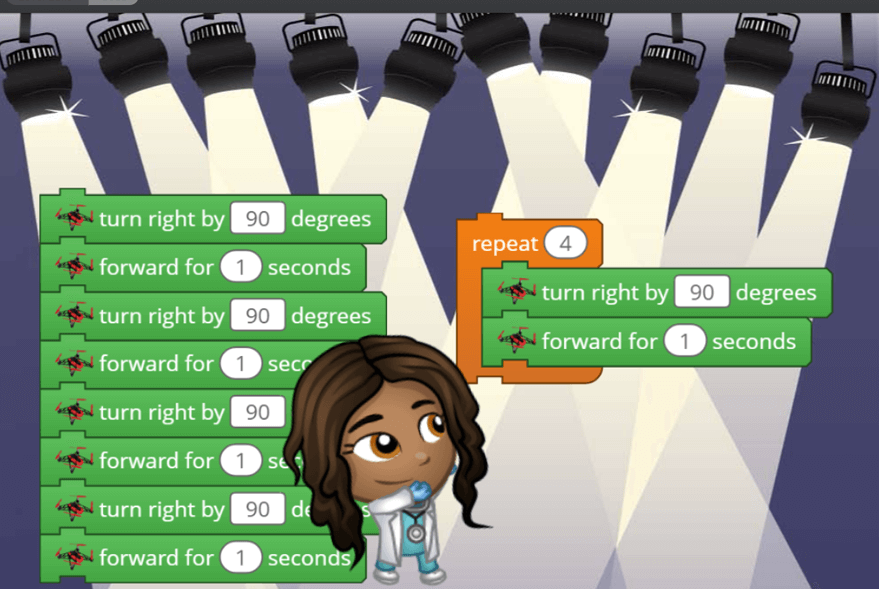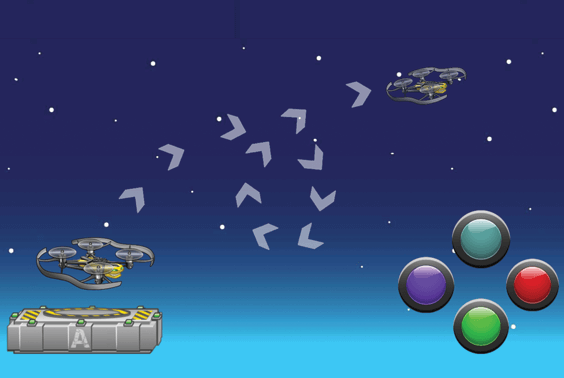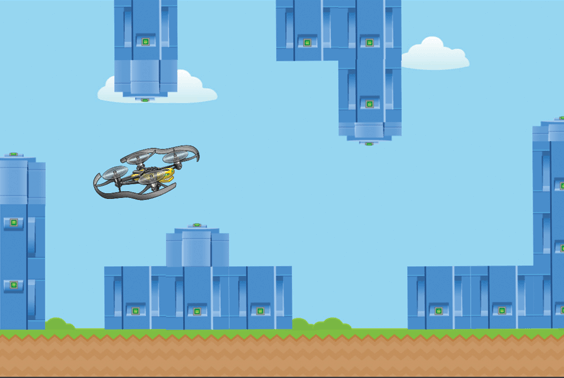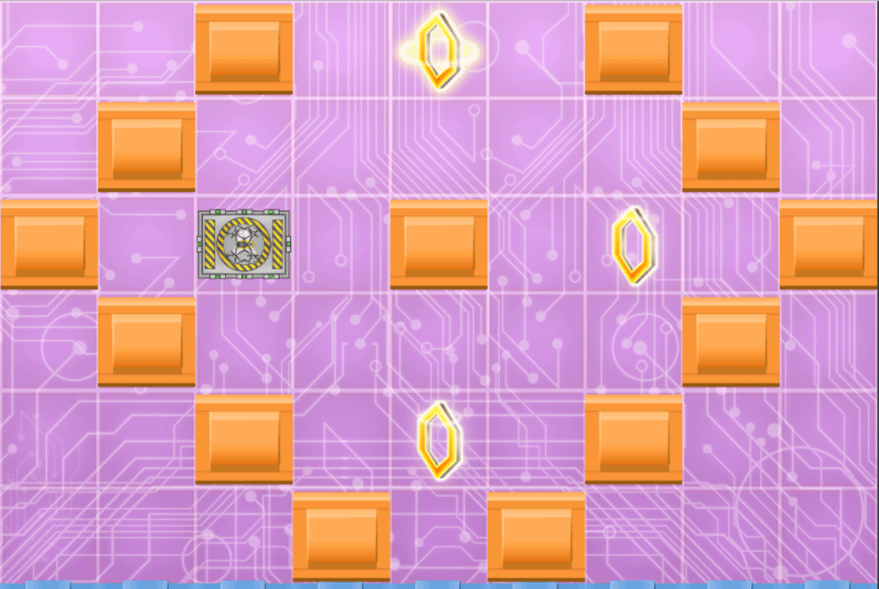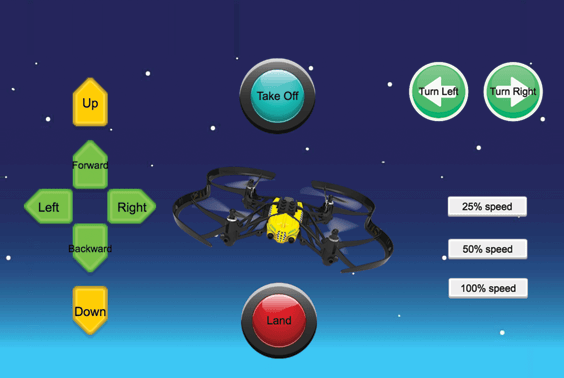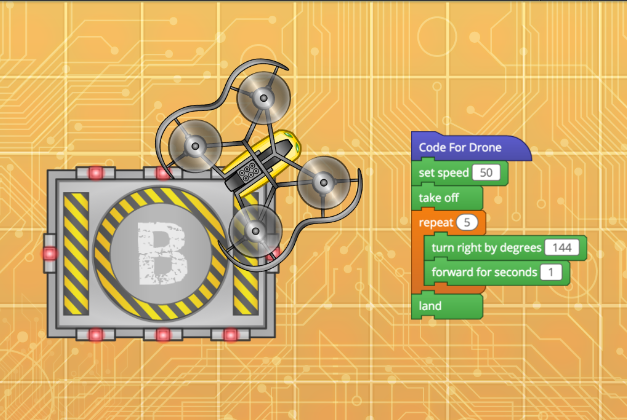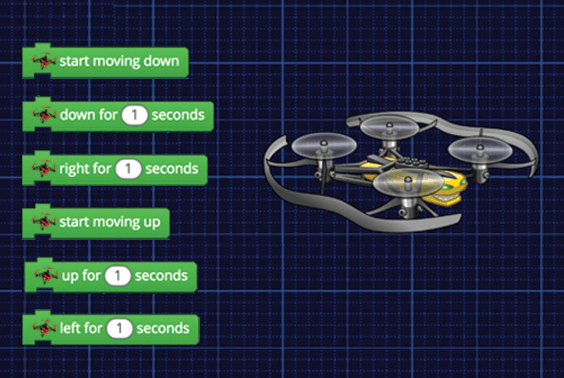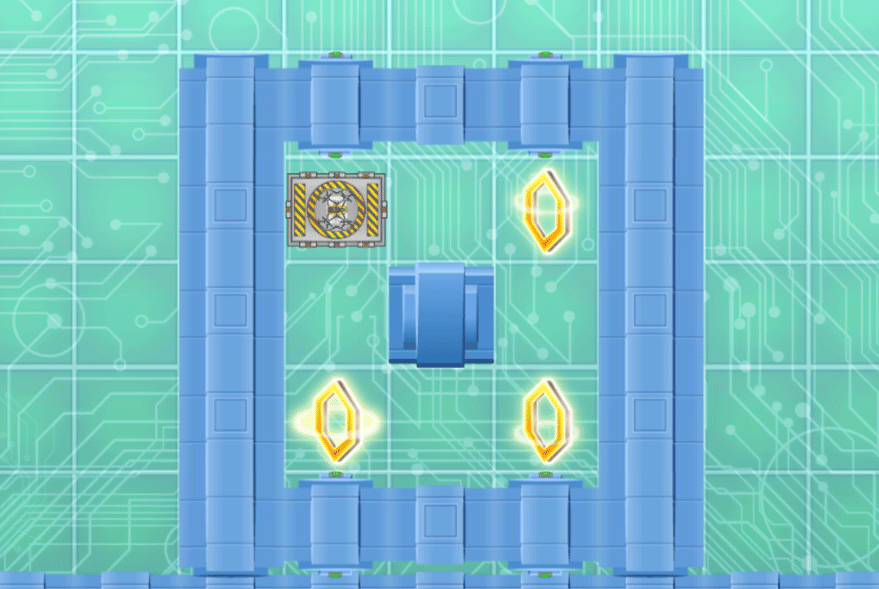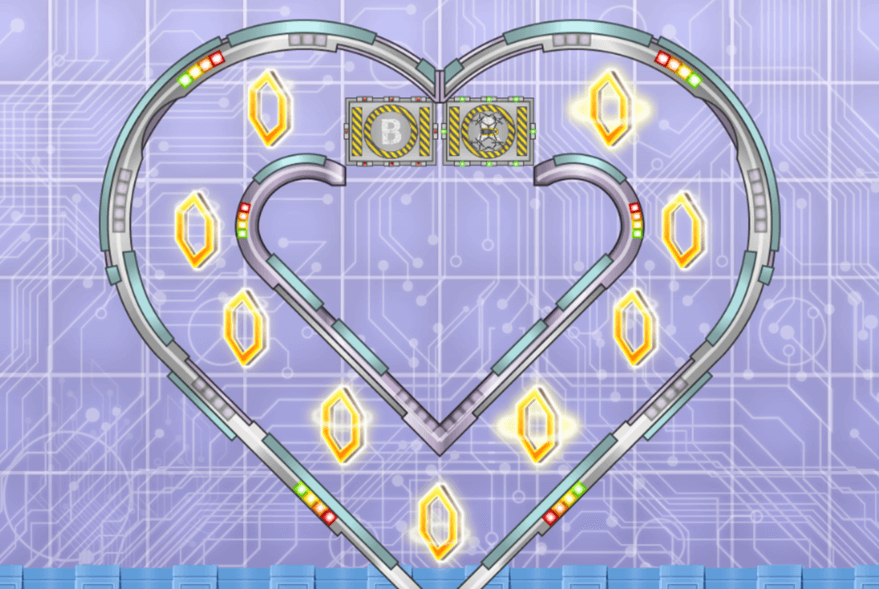 What Students Learn
Fundamental coding concepts like events, variables, conditionals, and loops
Program Parrot drones using Tynker's visual code blocks
Program your own remote control to fly the way you want to fly
Sync projects to and from the Tynker mobile app
Program drones to react to your tablet's accelerometer
Navigate drones through obstacle courses
Perform fantastic aerial stunts and maneuvers
Technical Requirements
* Online courses and lesson plans require an iPad, desktop computer, laptop computer, Chromebook, or Netbook with Internet connection and a Chrome (29+), Firefox (30+), Safari (7+), or Internet Explorer (10+) browser. No downloads required.
Intermediate Course
Prerequisites
No previous coding experience required.
Recommended for All ages.
Course includes
58 activities
Enhanced Creativity Tools
Automatic Assessment
Tutorials and Reviews
Coding Puzzles
DIY Projects
Teacher Guides
Answer Keys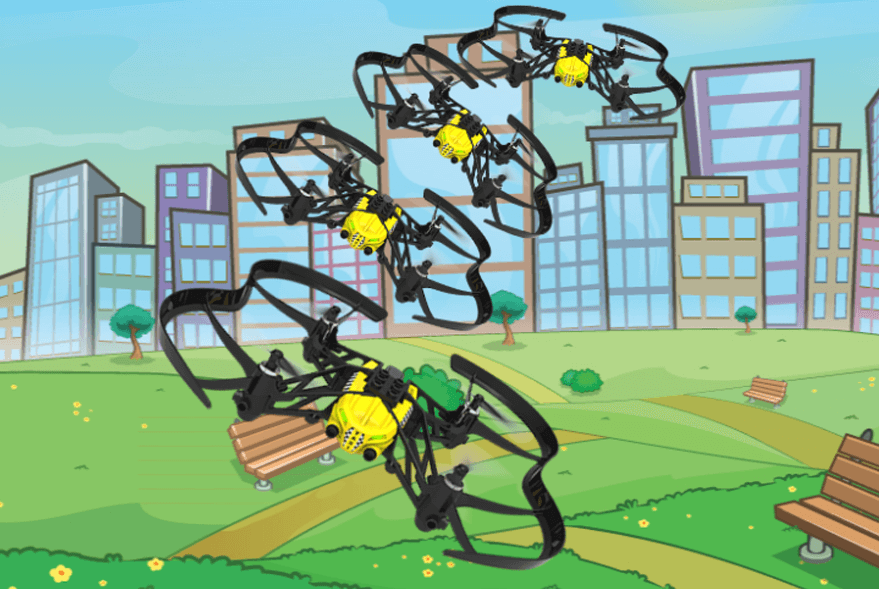 3. Pilot's Wings
4 activities
Use the Tynker mobile app to connect to a real drone and take to the sky!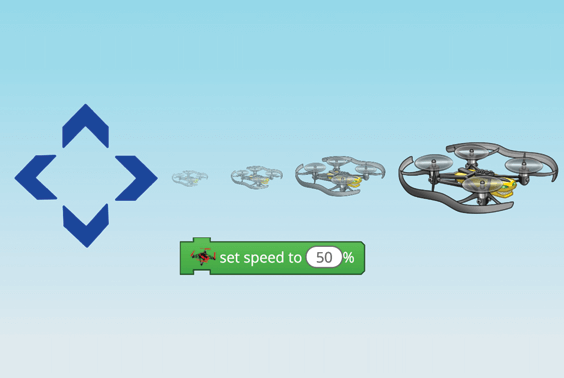 7. Fly by Feel
5 activities
Make a custom controller that uses input from a tablet's accelerometer to steer the drone.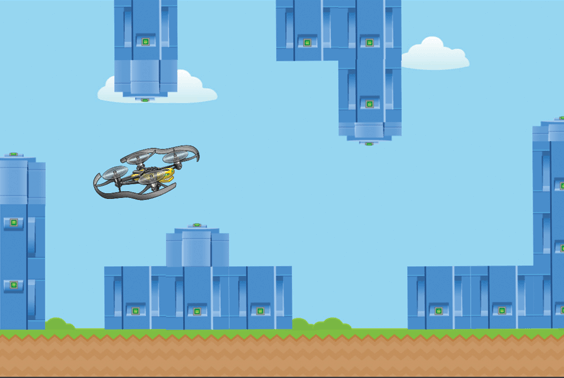 8. Advanced Movement
6 activities
Fly in a curved path using the "start rotating" code blocks. Hack the real world and gamify the drone controller.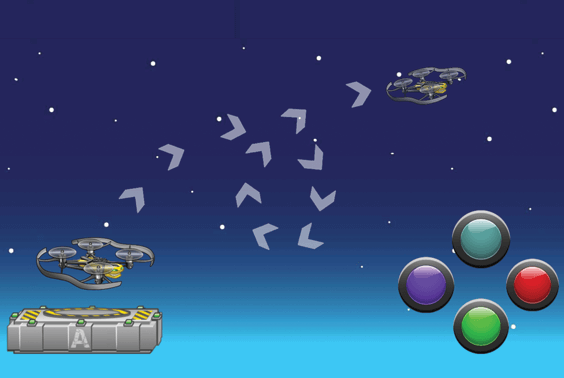 9. Virtual Pilot
2 activities
Program a virtual drone to do tricks and stunts in side-view, then try it out on the real thing.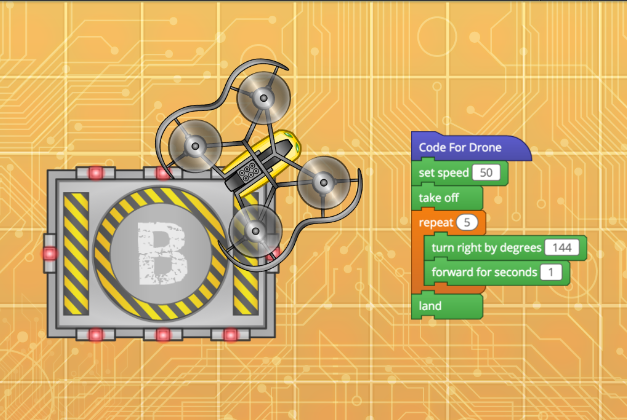 10. Virtual Pilot 2
3 activities
Program a virtual drone to do tricks and stunts in a top-down view, then try it out on the real thing.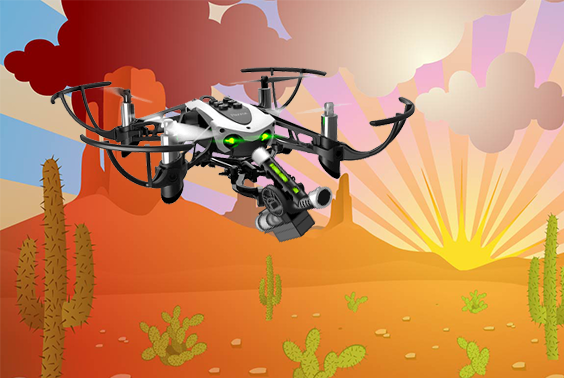 11. Grabber and Cannon
7 activities
Introducing the Grabber and Cannon attachment for the Mambo Drone.