New features make remote learning even easier!
Co-Teach with Colleagues
Share the knowledge! Join another teacher's Tynker classroom or invite your colleagues to join yours to help lead coding classes for students.
Share Login Instructions
Send clear instructions to parents so they can help younger students log in to their Tynker accounts from home.
Send Progress Reports
Send detailed reports to parents to keep them updated on what their students are learning and making with Tynker.
Streamline Communications
With our new Class Stream functionality broadcast tips, add assignments and resources to your students in Tynker classrooms.
Help Students Collaborate
Designate groups of students who can collaborate, communicate, and even share code blocks in Tynker while keeping you in the loop.
Use Pre-Designed Presentations
Make prep time shorter by using our pre-built lesson slides for video and in-person classes.
Get your class up and running in 5 minutes!
Add Your Students
Easily bulk import your rosters with Google and Clever.
Easily send instructions to parents so they can help younger students log in to the Tynker platform from home.
Assign a course and go!
Each course contains interactive self-paced lessons for students.
Make prep time even shorter by using our pre-built lesson presentations with video calls or in the classroom.
Track Progress Automatically
Tynker tracks each student's progress.
With one click, send detailed progress reports to parents so they know exactly what their students are learning and making on Tynker.
Access Free Web-Based PD Courses!
Discover coding and STEM activities for all grades.
Easily navigate the Tynker platform to set up your class.
Get ready to run a successful virtual class.
Get pro tips & tricks to support an online learning format.
Proven Success with Remote Learning in over 150,000 schools
See how Tynker has made an impact in student learning and outcomes during COVID-19
Download report
Testimonials
I love using Tynker for distance learning. It facilitates a fun interactive method for my students to interact with coding, STEAM and all the 21st Century skills that they encompass!
I am about to start using Tynker on a daily basis with my students during remote learning, and I would like to explore the entire curriculum so that we can continue with Tynker in the new school year!
We do coding every Friday for our 2nd-grade classes. If we will be in remote learning for the long haul, we may expand Tynker to the upper grades. Our 2nd graders have been loving it so far.
More from Tynker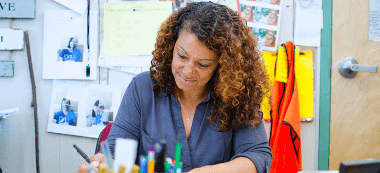 Tynker offers a variety of free and paid training programs based on your needs. Whether or not you have coding experience, we'll help you earn PD credits and develop the skills you need to support a coding program at your school.
Get trained!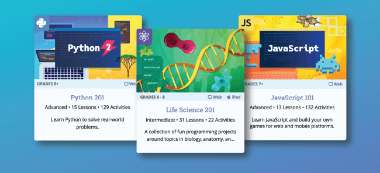 Grade-specific and self-paced, Tynker's interactive curriculum lets students learn by creatively applying coding concepts to core subjects. The curriculum includes 41 game-based coding, drone, LEGO®, STEAM, JavaScript, and Python courses.
Explore curriculum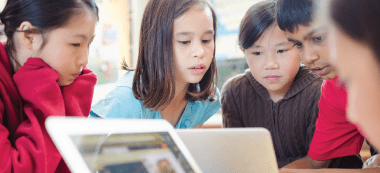 Trusted by over 150,000 schools and leading brands such as Apple, Microsoft, Parrot, and Mattel, Tynker is the leading computer science platform in schools. Tynker's unique game-based lessons introduce coding in a fun way—and help students learn.
Learn more
Request Information
Want to talk to someone? Need help finding the right solution?
Request a quote