Empowering the Next Generation of Innovators
9,628,070
Kids have started programming with Tynker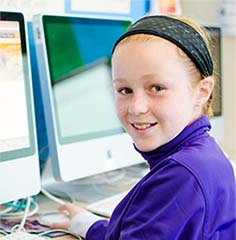 Draw Math Art
Fractals, spirographs and
space filling curves

Make Web Apps
Greetings, Internet mashups
and utilities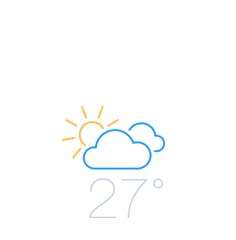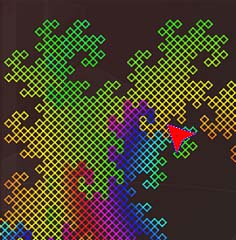 What can kids build with Tynker blocks?
Anything they imagine!

Interface with Hardware
Program motors, LEDs,
speakers and more.

Build Custom Games
Sidescrollers, 2-player games
and physics games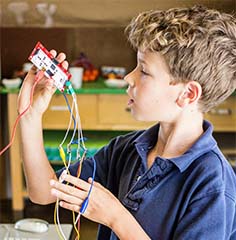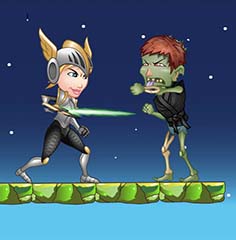 Model Science Projects
Simulate Gravity, build a
water cycle, and more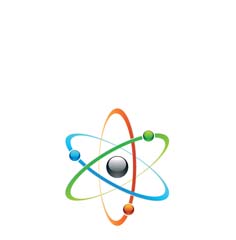 Used with permission from Code.org.
Programming is the new literacy. What separates those who simply have an idea from those who make their ideas a reality is the ability to program.
I think everybody in this country should learn how to program a computer because it teaches you how to think.
At Home
Give kids the freedom to create their own games and learn at their own pace, with Tynker online courses.
Game-like lessons and built-in tutoring
Earn cool badges and create fun projects
When ready, transition to mainstream programming languages
Learn More
At School
Join over 10,000 schools and districts that use Tynker to teach programming in the classroom.
No prior experience required
Complete solution -- with lesson plans and assessment tools
Easily roll out for a classroom, at a school site or district wide
Learn More
Kids, Parents and Teachers love Tynker
My son is so excited that his grandma gave him a Christmas gift to learn programming with Tynker! Chris Heck

Parent from Seattle WA
LOVE< LOVE< LOVE!! Thank you for all the time and hard work to let us experience CODE! Johancen Callae

Teacher from Skyline Vista School, CO
I Heart Tynker!!! Tynker is so amazing. Elise

Student from Grade 5