Built for Educators. No Experience Required.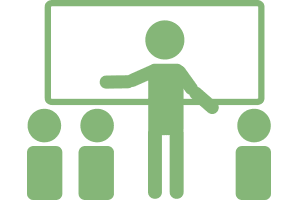 Comprehensive Curriculum
Get started quickly with ready-to-use, grade-specific lesson plans.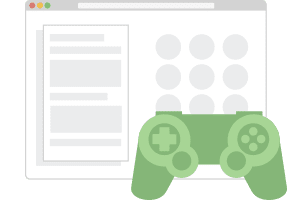 Fun and engaging
Students learn programming through game-like puzzles, tutorials and projects.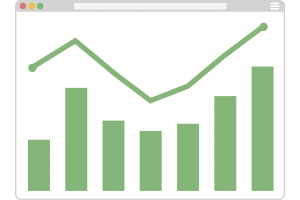 Time Saving Tools
Automatic assessment and powerful tracking simplifies classroom management.
See All Features
---
Programming Curriculum For All Grades
Tynker's curriculum makes it easy to introduce computer programming in elementary and middle schools.
Common Core aligned lesson plans foster a progression of skills grade by grade, providing the scaffolding needed to teach
introductory to advanced programming concepts.
See All Lesson Plans
Over 10,000 schools teach programming using Tynker
Tynker has become one of the most popular activities in my technology curriculum. Kids experience a great sense of achievement and understanding as they work through the lessons and share what they have learned. I have seen my students motivated like never before. They've made leaps and bounds in their understanding of computer logic.
Tynker was the perfect choice. The flexibility to support both formal programming and project-based learning ensures wide adoption by our teachers.
Tynker's game-like structure did all the teaching so it wasn't a burdensome class. Because of the great lessons Tynker provided, it's a class that basically ran itself with lots of student engagement. Kids got a lot out of it and there were plenty of positive outcomes.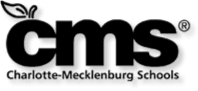 Flexible Pricing Options
Free

Hour of Code Puzzles
Basic Lesson Plan

Standard Creativity Suite
Unlimited Project Creativity
Classroom Management Tools

Classroom

Single Grade Curriculum
up to 30 students

Also includes:

Enhanced Creativity Suite
Automatic Assessment
Classroom Metrics

School or District

Multi-Grade Currriculum
STEM Lesson Library

Even more:

District-Level Metrics
Curriculum Creation Tools
Compare Features
Frequently Asked Questions
What is Tynker?
Tynker is an online platform that easily and successfully teaches students how to code through the activities they already love: games and stories. Students learn the fundamentals of programming and design through Tynker's intuitive visual programming language without the frustrations of traditional syntax.
Tynker's goal is to provide every child with a solid foundation in STEM (Science, Technology, Engineering and Math) thinking abilities to prepare them for 21st century degrees and careers.
Do I need coding experience or training to use Tynker with my students?
Not at all! No coding experience and no training is required. Teachers love Tynker because the self-paced curriculum gets students started on their own. Tynker provides a rich set of resources to answer student questions, such as videos, guides, tutorials, and the very helpful Tynker Troll that provides contextual help for students. We've found that teachers can also learn alongside the students, and in a collaborative environment, students can also help and inspire each other.
Tynker has lots of innovations to empower any teacher, regardless of experience, to teach programming to their students. With interactive lectures that teach programming concepts, step-by-step tutorials that walk students through programming projects, and hands-on coding exercises with instructions, students learn at their own pace. Teachers can spend more time with students who need extra help, and less time preparing lessons.
Do my students need prior experience?
Tynker provides a fun and easy introduction to programming for all students. Early elementary students can get started with Tynker through the engaging Tynker tablet app (iOS and Android) in preparation for Tynker's project-based programming courses starting in 3rd grade. Grade-specific programming courses allow students to develop skills year-after-year with the gradual transition to traditional programming language like Javascript.
Can I use Tynker with my entire school?
Absolutely! Tynker's grade-specific curricula teach programming through the activities that students loveÉ Games! 1st graders solve fun puzzles using Tynker's tablet app, while 3rd graders are creating exciting stories and animations. Upper elementary students learn the basics of game design to create a fun side-scrolling obstacle game while middle school students start experimenting with the advanced Physics Engine for physics-based projectile games before transitioning directly to Javascript.
What do my students learn with Tynker?
Tynker's curriculum is designed to teach students computational thinking and core computer science concepts. Through Tynker, students learn the fundamentals of programming found in all object-oriented programming languages. Tynker lessons not only make it easy for students to understand abstract programming concepts, but they learn how to apply concepts to different projects, games and scenarios. Students learn programming concepts such as loops and variables, repetition, conditional logic, functions, computer drawing, and music. Students also acquire critical skills, such as problem decomposition, pattern recognition, abstraction, algorithmic thinking, and automation. Once students have a strong grasp of the fundamentals, they can transition to any mainstream programming language, such as Javascript.
Have additional questions?
We have answers! Contact us to learn more about teaching programming at your school with Tynker.
How can I use Tynker at my school?
Tynker is a flexible platform that is being used in lots of ways across 10,000 schools. Schools are using Tynker's grade-specific lesson plans to teach programming in formal Computer Science classes or to support project-based learning across all subject areas -- science, math. ELA, social studies and more.
Schools can use Tynker to supplement classroom teaching with 21st century skill-building or roll out a comprehensive and progressive programming curriculum across all grades.
Is it easy to monitor what my students are learning?
Absolutely! We understand how busy educators are, which is why we have a whole suite of educator tools. Tynker has a built-in assessment framework that tracks student progress, individually and at the class level. You can use the concept map, grading and metrics dashboards to easily track how your students are learning. Tynker's Classroom Management Tools eliminate much of the "work" involved in teaching, and let you focus on your students.
What are Tynker Courses like?
Each of our 100-, 200- and 300-level courses consist of 16-17 lessons. Lessons are designed to last one class period (45min to 1hr). As students progress through a lesson, they'll be working through different types of learning modules:
Interactive Lectures - set the lesson context, and explain the concepts that students are about to learn
Tutorials - Step-by-step instructions that guide students to build the project in Tynker Workshop.
Puzzles - A scenario is presented with some code blocks. Students are challenged to program or debug to make this code work and solve the puzzle.
Projects - An open-ended activity with instructions. Students apply what they have learned and build a project.
Quizzes - A set of fun multiple choice questions around concepts learned in the lesson. Student quiz scores are available in the Grading Dashboard.
How does Tynker support learning in other areas?
Tynker easily lends itself to supporting all areas of learning. Schools are using Tynker as a way for students to demonstrate their understanding of other subjects such as science and math. And as students work on Tynker projects they acquire a deeper knowledge of the subjects they are studying.
Tynker's lessons support and enhance Common Core State Standards. View Common Core mapping here.
What are students creating?
Students are creating all sorts of amazing projects. Check out some of our favorites in our Kid Creation's gallery.