Some text from Minecraft Wiki used under Creative Commons Attribution-Share Alike License 3.0
Cave Spider
| | |
| --- | --- |
| Health Points | 12HP (6x ) |
| Attack Strength | Heart |
| Drops | String, Spider Eye |
| Spawn | Abandoned Mine Shafts, Mob Spawners |
Venom
A special attack that the cave spider possesses is the ability to poison players . When poisoned, the players health bar turns yellow-green and it gradually decreases. Although the venom does not affect the player's armor , it also won't kill the player, instead it will reduce the players health to half a heart. The venom is not released from the spider on every attack but has a set probability of occurrence. The poisoning can be cured with Milk . In easy mode, Cave Spiders do not poison players.
Combat
Depending on the game-mode and state of the player, several strategies can be used to handle aggressing cave spiders. The simplest and least-costly way is to use water to destroy cobwebs and push the spiders away from the exit of the spawner's location. Another simple option includes setting the cobwebs on fire or using lava (lava being the most dangerous). As cave spiders are found in abandoned mineshafts, the player can easily go to an above layer and destroy the spawner without being harmed. Placing Torches near the spawner to make the Cave Spiders spawn further away will assist in destroying it. In easy difficulty, cave spiders are best handled with melee attacks as they are the weakest hostile mob healthwise and deal little damage with no poisoning. In medium and higher, ranged is optional, but is not suggested during a swarm of cave spiders. Swarms are best handled without direct interaction (most basically with fire). Destroying the spawner or deactivating it is the most important task, it is suggested to be dealt with first if a player has resources capable of protecting them from the venom or swarming spiders. Ranged combat is the most dangerous as it can only focus on a single target and Cave Spiders often come in groups. It is especially not advised in multiplayer due to a mineshaft's restrictive passages.
Trivia
The Cave Spider had two names before its cave name. One was Tree Spider and the other was Blue Spider.
The Cave Spider can fit under half blocks (i.e. slabs). This makes the building of Cave Spider farms extremely hard.
They can climb over fences, making Cave Spider farming even harder.
Gallery
See here
Mod Minecraft with Tynker!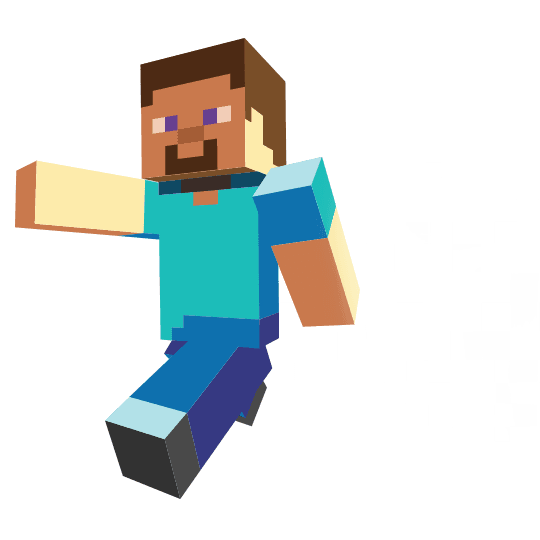 Sign Up for Free
Get your own private Minecraft server!

Play minigames with friends!

Create skins, items, blocks, and mobs!

Remix mods and share with the community!