Dragon Spells
- Course Overview
Students learn coding concepts as they solve these puzzles to train their dragon to find treasure.
GRADES 1-3
BEGINNER
WEB IPAD
Voiceovers
Description
Students who complete Space Cadet can advance to Dragon Spells, which is a faster-paced introduction that explains even more coding concepts. Students learn about new kinds of loops, loop nesting, decomposition, abstraction, functions, and variables. Dragon Spells can be used online at tynker.com or on an iPad using the Tynker app.
In Dragon Spells, students train a dragon to collect treasure. Students review the basics such as counting loops and sequencing in the initial lessons, and then they learn all-new coding concepts. They learn how to solve hard problems using decomposition and abstraction with real world examples. They also learn to use input and output in their programs, making their projects more interactive. Students even use functions to organize and reuse sections of code. The course also includes open-ended DIY projects where students apply all the concepts they have learned and can express their own creativity with code. By the end of this course, students can write simple algorithms using loops, conditionals, functions, and variables and know how to debug their code.
Dragon Spells maps directly to the elementary curriculum in Everyone Can Code program from Apple. Educators can download Apple Education's free book Getting Started with Code 2 which provides additional guidance on how this course can be taught using an iPad.
Topics
Types of loops
Decomposition
Abstraction
Functions
Nested loops
Input and Output
User Interface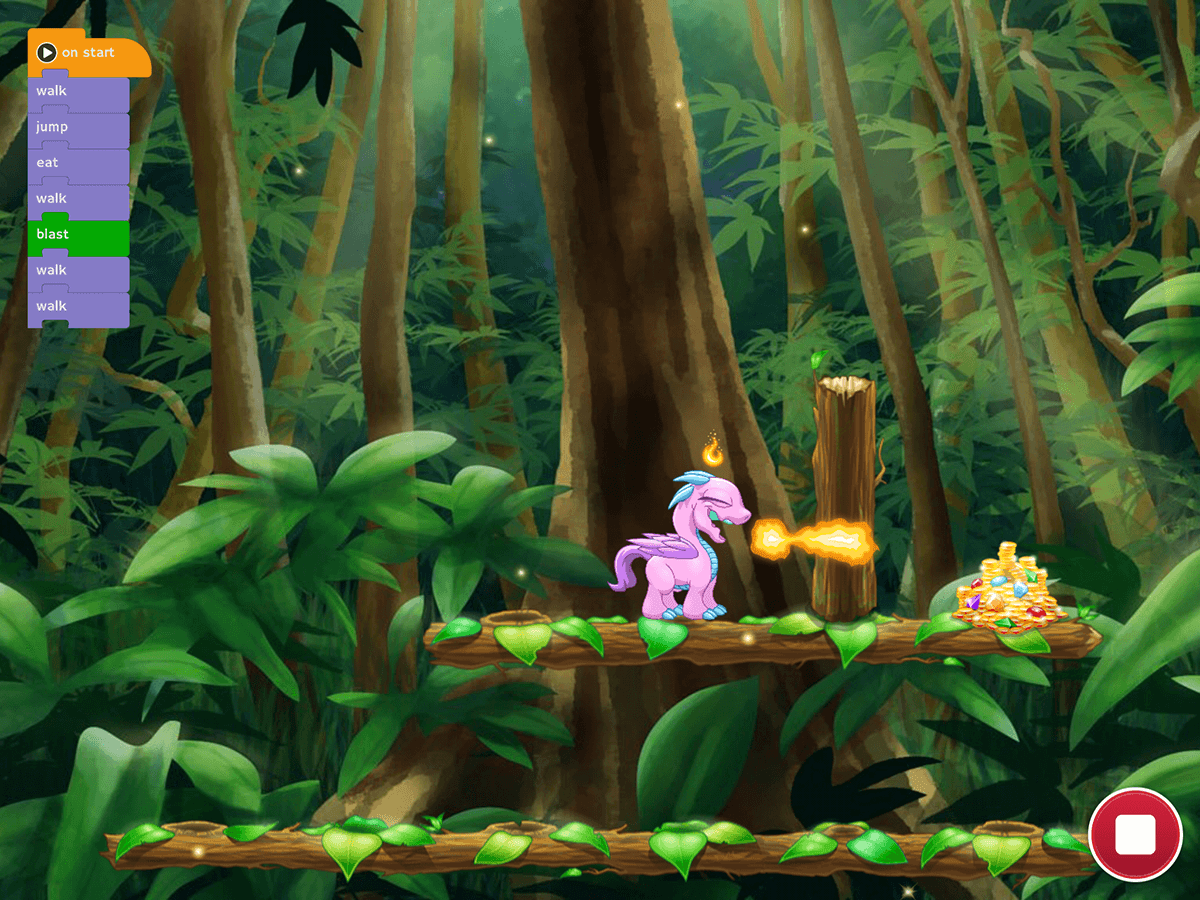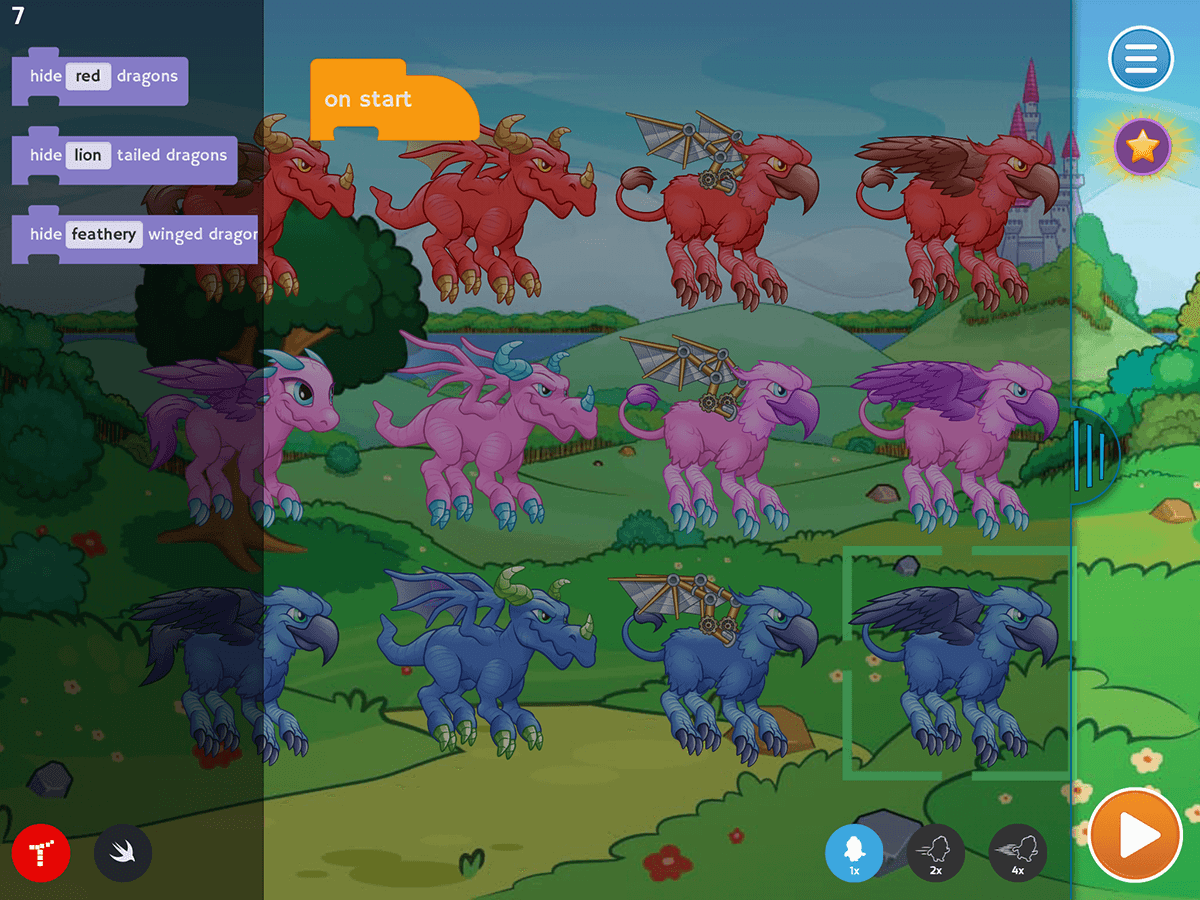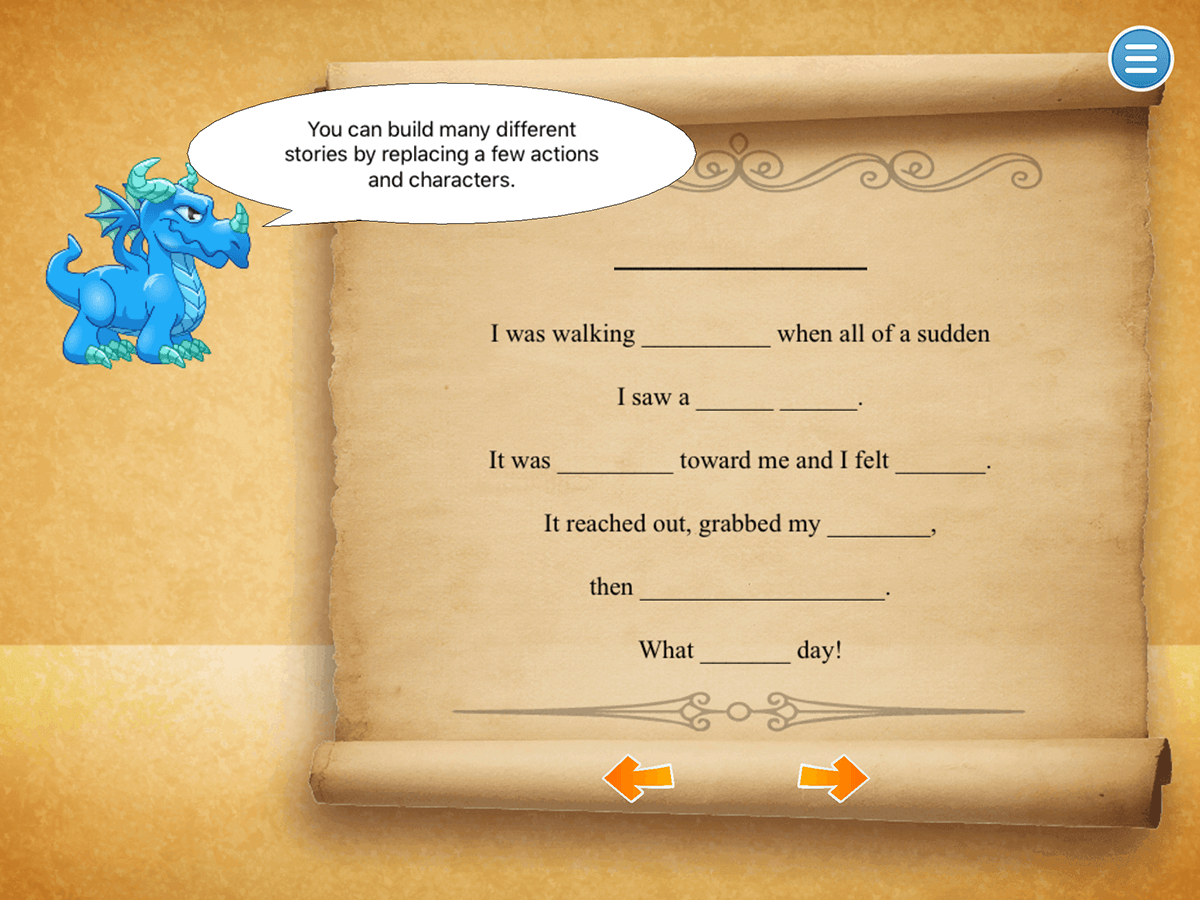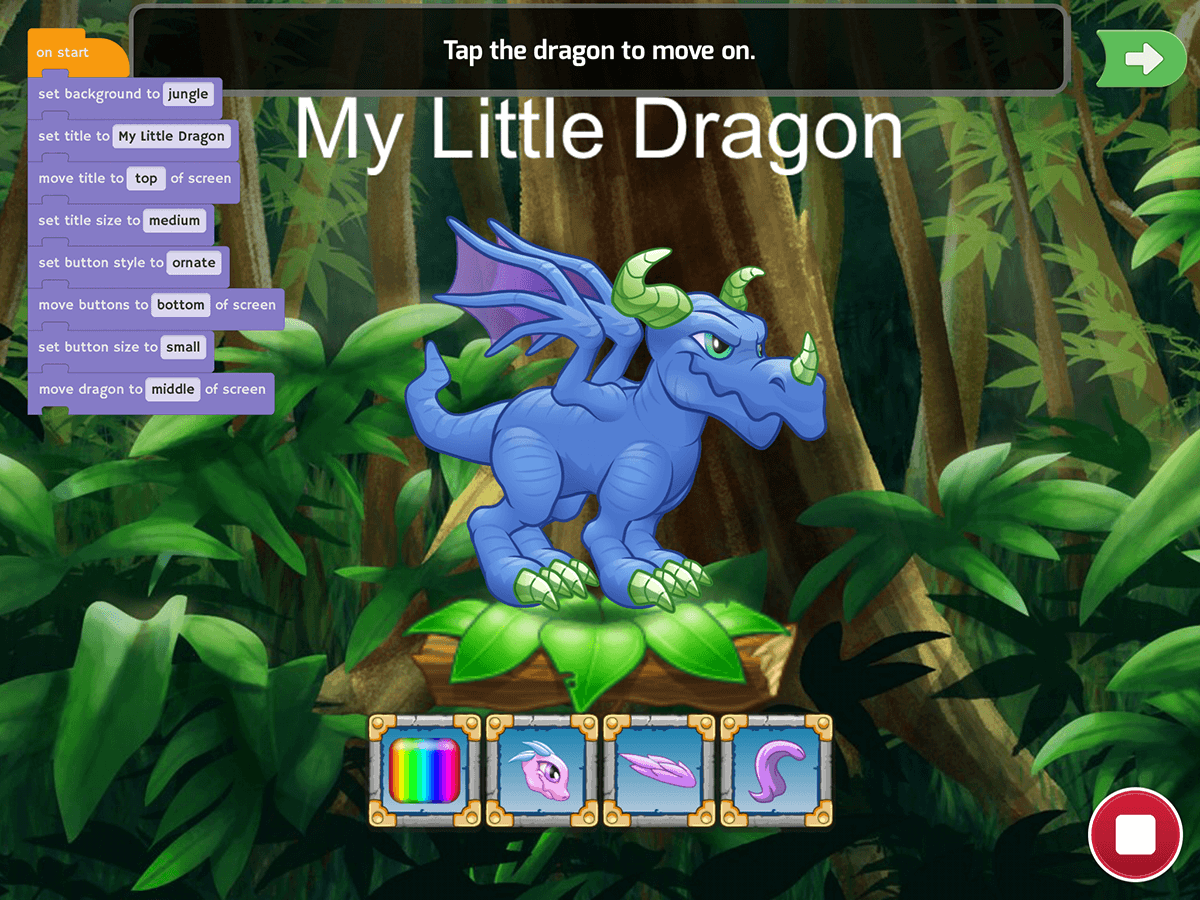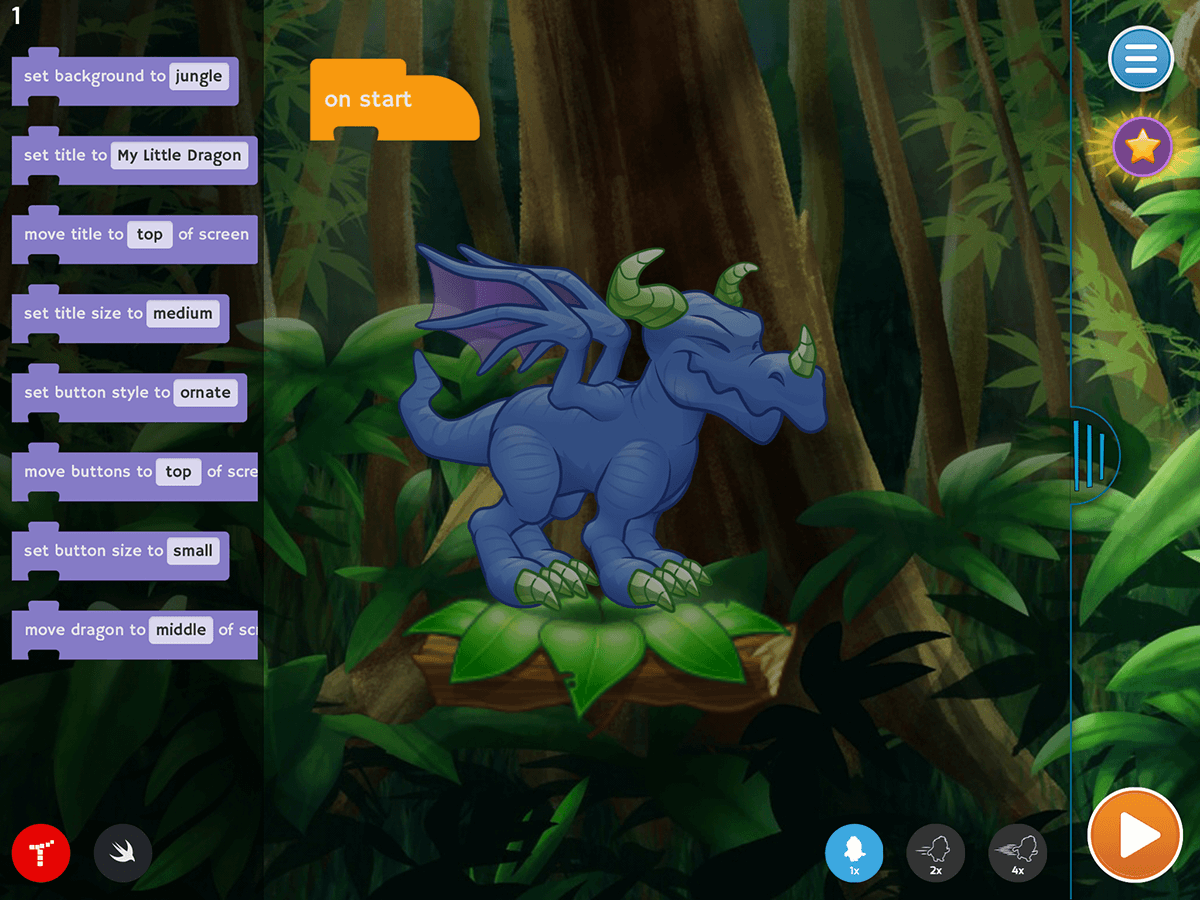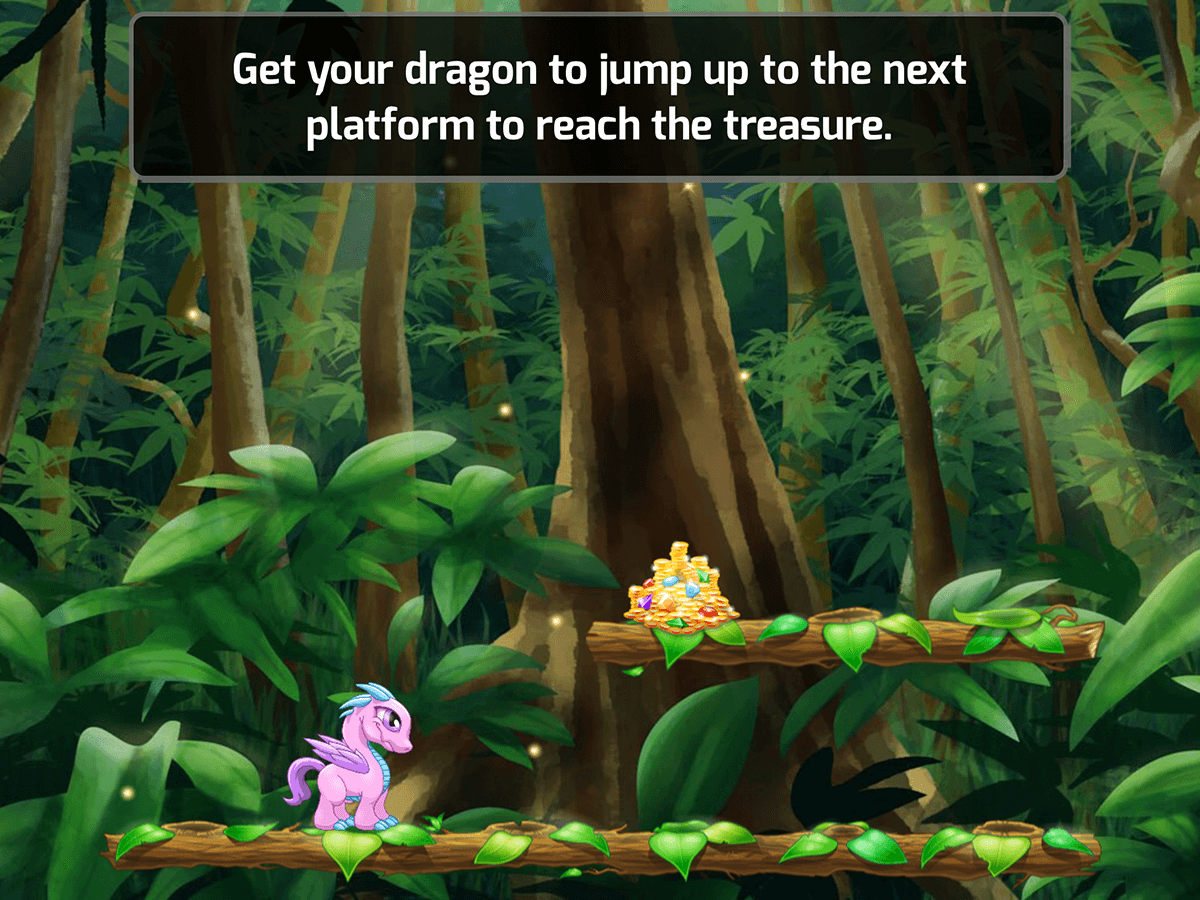 What Students Learn
Solve coding puzzles using a variety of loop types
Learn about decomposition and abstraction
Define and use functions in programs
Handle different situations using conditional statements
Use variables, input and output in your programs
A quick introduction to building a user interface
Technical Requirements
* Online courses require a modern desktop computer, laptop computer, Chromebook, or Netbook with Internet access and a Chrome (29+), Firefox (30+), Safari (7+), or Edge (20+) browser. No downloads required.
* Tablet courses require an iPad (iOS 10+) with Tynker or Tynker Junior app installed and Internet access