9,459,413 kids have started programming with Tynker
Easy to Get Started
Kids build fun programs by connecting
LEGO®-like visual code blocks.
Empower the Next Generation of Innovators
Programming is the new literacy. What separates those who simply have an idea from those who make their ideas a reality is the ability to program.
I think everybody in this country should learn how to program a computer because it teaches you how to think.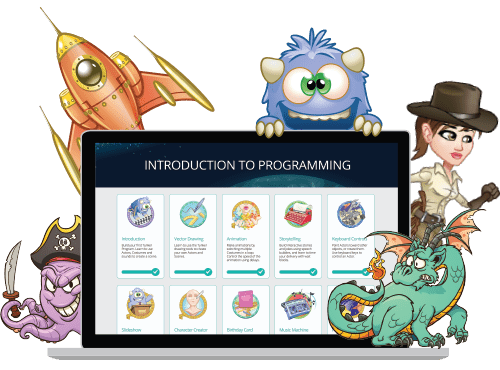 Tynker at Home
Give kids the freedom to create their own games and learn at their own pace, with Tynker online courses.
Game-like lessons and built-in tutoring
Earn cool badges and create fun projects
When ready, transition to mainstream programming languages
Tynker at School
Join over 10,000 schools and districts that use Tynker to teach programming in the classroom.
No prior experience required
Complete solution -- with lesson plans and assessment tools
Easily roll out for a classroom, at a school site or district wide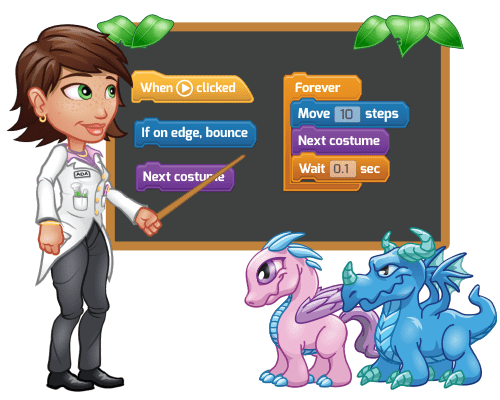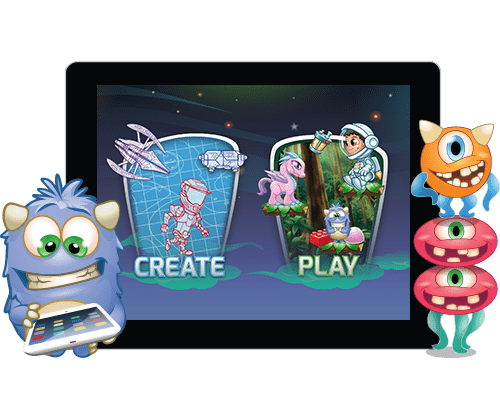 Tynker Anywhere
Conveniently use our award-winning mobile apps on the go, while on the road or in "Airplane Mode."
Over 200 fun coding puzzles to solve
Build games directly on the mobile device
Several fun game kits included to start with!
Winner of a Parents' Choice Gold Award
Kids, Parents and Teachers love Tynker
My 8 year old son just completed the Tynker programming course. It was a fantastic learning experience for him... Keep up the good work! Brian Perron, Ph.D.

Parent from Ann Arbor MI
I just had my first group of 6th graders coding - Instant engagement! Love it (plus now I am a teacher hero). Paula Pletcher

Teacher from St. Simon School, IN
Do you like video games and stuff? With Tynker you can create your own games and it's fun! Saathvik

Student from San Jose CA